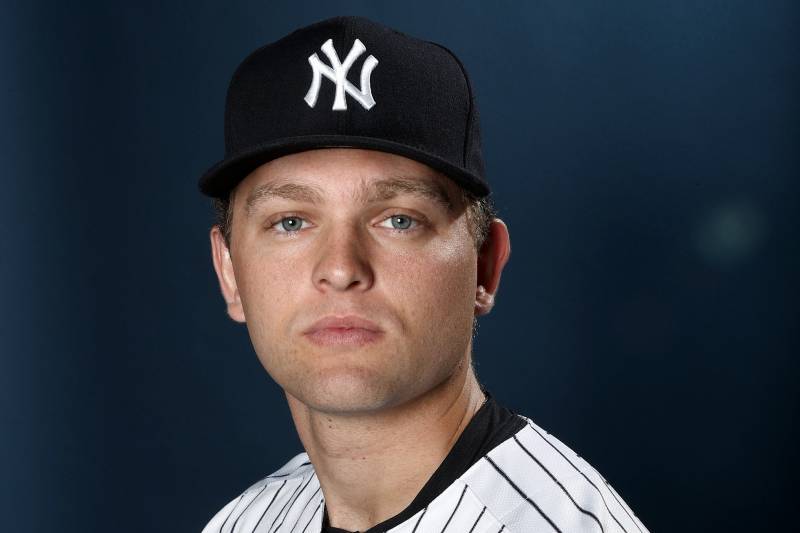 You guys knew this was coming, didn't you? I mean you had to. The calendar changes to September 1st today which means a lot of things. We are one day closer to the end of the regular season, one day closer to Christmas, one day closer to Bryce Harper donning pinstripes and most importantly it is September call up day! The Yankees have many September call up decisions to make this season as many of their affiliates including the Major League team fight for a postseason spot and championship but no decision should be bigger than the decision to call up or not to call up arguably their top pitching prospect Chance Adams. I think you all have an idea on what side of that argument I am on if you have been reading my work for a while now.
Chance Adams should absolutely be on the Major League roster and in the Bronx this weekend for the Boston Red Sox series and he should stay up until the Yankees take their ball and go home for the long winter ahead. Not only has he earned it, which should trump anything, but he also makes the team far better than they were with Jaime Garcia taking the ball every fifth day. You know, because Jaime Garcia sucks.
Adams was a fifth-round pick by the Yankees back in 2015 and is a right-handed pitcher that broke out in a big way as a starting pitcher in 2016. Adams was drafted as a relief pitcher but was immediately converted to a starter by the Yankees which produced a combined 13-1 record, 2.33 ERA and 0.90 WHIP in 127.1 innings in 2016 between High-A with the Tampa Yankees and Double-A with the Trenton Thunder. Adams also struck out 144 batters which opened a lot of eyes and put him on the map as far as Yankees prospects go. Adams has been equally as impressive in 2017 leading the Scranton RailRiders to their third straight division title and postseason berth and is currently knocking on the door to Yankee Stadium begging the little pig to let him in. Will Hal Steinbrenner and Brian Cashman respond "not by the hair on my chinny, chin, chin?" Lord I hope not.
Adams is a four-pitch pitcher whose repertoire consists of a mid-90 MPH fastball, a hard slider and a developing change-up and curveball that keeps batters off his hard stuff. Adams does struggle with control and command of his pitches, especially the change and the curve, which is his only knock in not calling him up but at this point in the season what does New York really have to lose? The team doesn't have to give him a 40 man roster spot this season which is also a huge part of the decision making process here but let's be honest, the Yankees need Adams in 2017 if they want to go far in the postseason. They do. Garcia isn't going to cut it and as well as CC Sabathia has pitched at times he may not be able to cut it either. Who knows if and when that knee pain will flare up again? Adams provides the Yankees youth, aggression, talent and the ultimate depth and insurance piece all for the low, low price of a 40 man roster spot that he will probably win outright next season in Spring Training camp anyway if we're being honest.
Adams is ready. Make the move. Call him up. Make Daniel Burch happy. Get Greedy. I love you all!