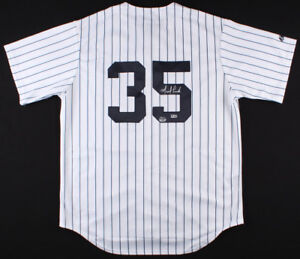 Good morning Yankees family and Happy Friday. Who had the bright idea to have Opening Day yesterday, and then a day off today? Dumb. Whatever.
What player for the Yankees set a team record for starters with a strikeouts-per-nine innings ratio of 10.61 in 2016?
Leave your guesses below in the comments section, then highlight below to see if you're right!
Michael Pineda, who led the American League and eclipsed David Cone's mark of 10.25 set in 1997.
And a special good morning to my amazing wife, Kari. I love you. It's the weekend! Yikes.