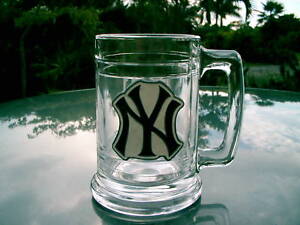 The start to the Yankees season has been exactly what fans feared... mediocre. While 7-7 isn't what many experts thought would take place, there are some silver linings. Let's take a look at what should keep fans from pushing the panic button. At least for now.
1) Court is in Session
One of the biggest questions following 2017 was whether or not Aaron Judge's monster rookie season was a fluke. While 14 games doesn't give us a definitive answer, the 6'7" behemoth has at least started off on the right foot. Judge is slashing .340/.470/.566 to start the season with 3 HRs and 3 2Bs. He seems to have made the 2 hole his home and, if anything, primed for another big season.
2) The 'Pen
Hear me out on this one. With a team ERA of 4.78 it's easy to argue that nothing has gone right for the pitching staff. And you would most definitely win that argument. But, it is unrealistic to think that every pitcher on the Yankees staff simultaneously forgot how to get outs. Most of our bullpen has a track record of excellence and so much of pitching is gaining that mental edge. Once Chapman, Betances, and Robertson find that edge we will return to late inning dominance. Before we go trade the farm for more arms lets give it time to correct itself.
3) The AL East
Unfortunately, Boston is good. The rest of the AL East however is suspect at best and lucky for the Yankees they play the majority of their games against them. There have been years where a slow start for the Yankees could quickly bury them behind 2 or 3 teams, but fortunately the rest of the east (excluding Boston) appears to have their best years behind them.
While being patient and finding the silver lining isn't necessarily the Yankee way. I think the best thing for this club is for us to give them a little time to find themselves before we panic. At least for now.