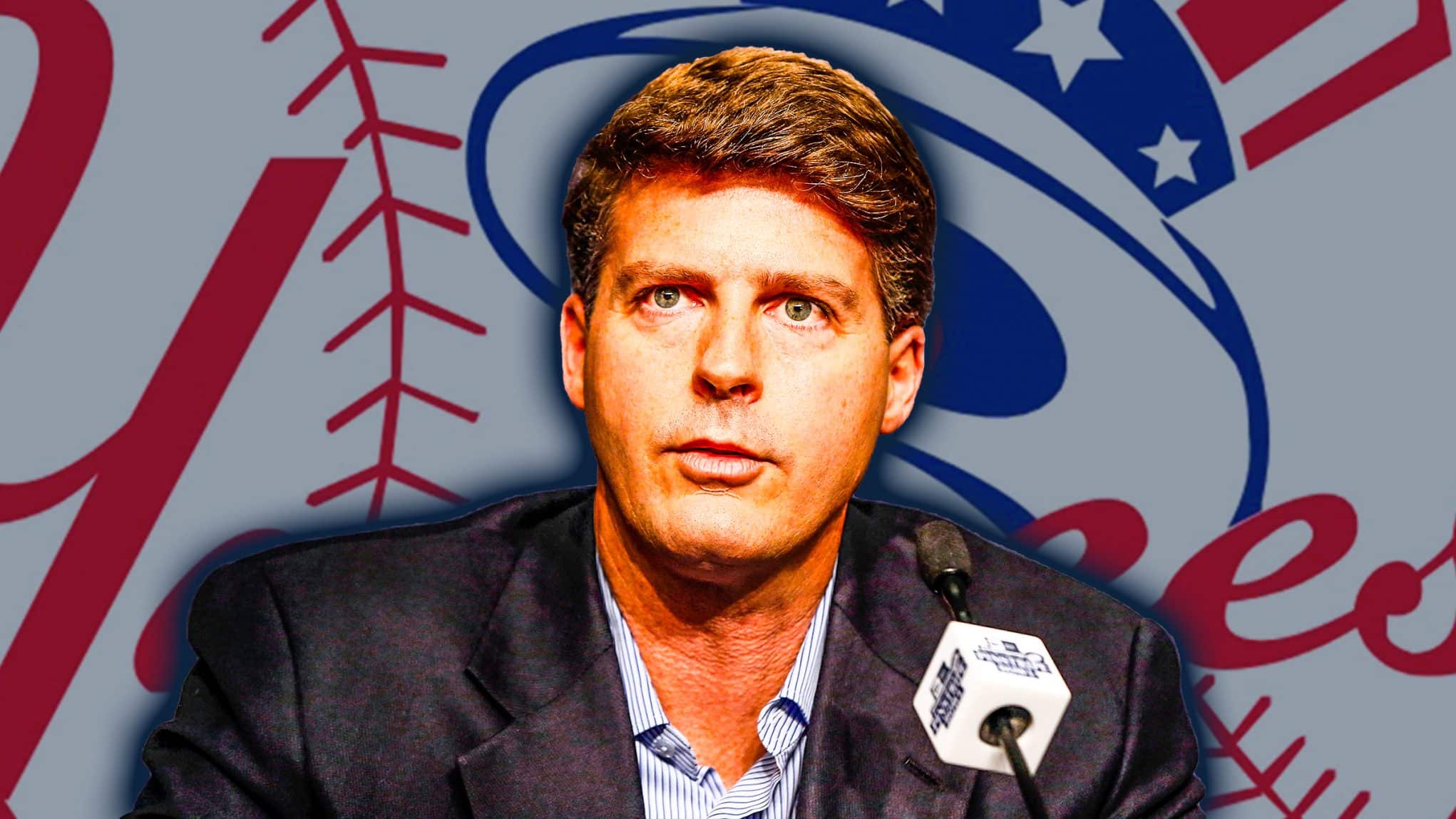 Hello Yankees fans. It has been a while since we last spoke on blog form, although I have stayed active on Twitter @GreedyStripes, but my response to Hal Steinbrenner's "State of the Yankees" type response this week just couldn't be contained to 280-ish characters. Hal Steinbrenner discussed with Dan Martin of the New York Post where the New York Yankees go from here, and honestly… his plan and responses infuriated me.
"The failure in October, however, does not erase the accomplishments and successes of the season as a whole." I agree with this statement, Hal. Carry on. "Winning the division for the first time since 2012, for one. I am proud of the team for many reasons, and we will most certainly be in the thick of things next year." Okay, stop. First of all, I genuinely dislike the whole "World Series or bust" mantra that has been put on the team by the fans and the media. When George Steinbrenner ran the team, and when the entire thought process and attitude was created, the game and the atmosphere around Major League Baseball were entirely different. The Yankees could outspend the league with zero regard for the consequences. George could outspend his mistakes and gather up all the talent that the league, and the world for that matter, could muster. What a lot of fans aren't remembering about that, though, is that it was the foolish spending and tactics that led to the environment that we are currently residing in today as baseball fans. Back then, it was pretty much George's vision of the YES Network as a major television network and that was about it. Nowadays almost every team has a national television network, and the subsequent revenue that comes along with it. Back then, the talent level that existed in the game now just didn't exist. Sure, there were great players spread across the league, but there weren't players like Ronald Acuna, Juan Soto, and Gleyber Torres tearing up the league before they could barely legally purchase a drink at a bar. It just didn't happen, but now it is. No longer can the Yankees simply buy up all the international talent that is out there and trade away their prospects for proven veteran talent. The league's spending caps on international free agents, the potential draft pick and monetary compensation that you lose for spending over your cap as well as the spending limitations that come along in future years, and the absolute influx of talent that leaves plenty to go around make it impossible for the old ways to be prevalent here in 2019. Period. So, while the "World Series or bust" mindset should die, it absolutely should not and cannot be replaced with the "Well, at least we won the division" mindset. That's just lazy and irresponsible and it's not going to cut it in the Bronx. Not now, not then, and not ever.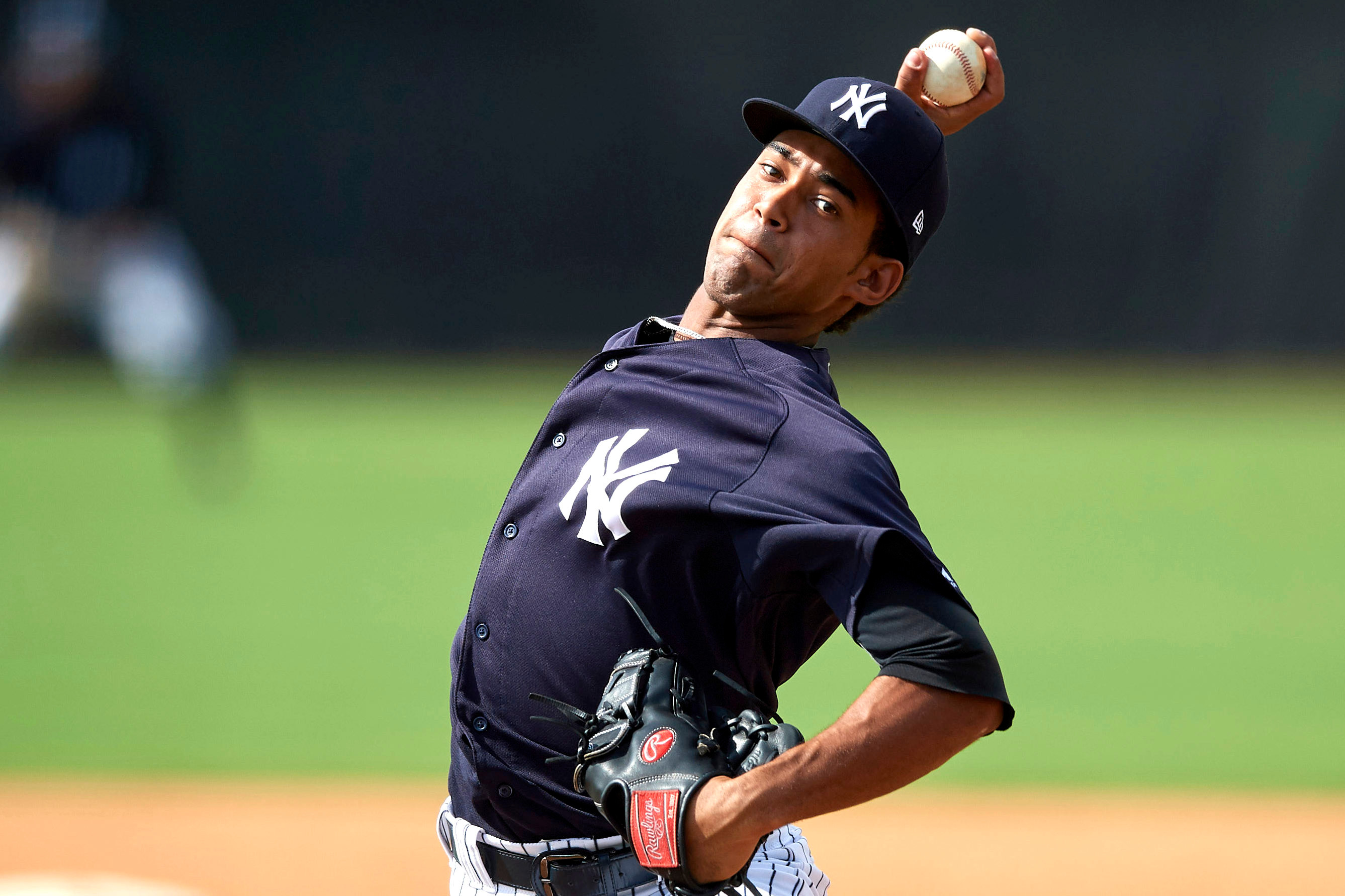 "If the 2020 season was to start tomorrow, I would feel considerably more confident than I did a year ago at this time. We will have both Severino and Montgomery back. We now know that Domingo German can pitch effectively at this level. And we know James Paxton can be the guy that we were hoping for when we made that trade. We have Masahiro Tanaka, JA Happ, Jonathan Loaisiga, and perhaps Deivi Garcia at some point. A very good rotation." Let me stop you again. While I am teetering on the desire to agree with you, I think we ultimately see things a little differently. While Hal Steinbrenner see's this as a very good rotation, I ultimately think this will be his cop out for not wanting to get seriously involved in the bidding for Gerrit Cole, potentially Stephen Strasburg, etc. I don't know why, whether it's intuition or a bit of pessimism, but I feel like that said all we needed to know as fans about what to expect this winter. First and foremost, we won't see Deivi before the end of July. That's fine, the Yankees did something similar with Luis Severino back in 2015 when the 21-year old made his debut on August 5th of that season, but I truly don't think that the Yankees can simply lean on that and depend on that kind of production out of Deivi. Furthermore, divisions and trips to the postseason cannot be won or achieved between the months of March and July or August, but they can damn sure be lost along the way. You can't predict baseball, Suzyn, and if the 2019 Yankees showed us anything, you can't predict injuries either. Relying on this rotation as it is currently constituted and assembled is risky, and using this current rotation as an excuse to not do everything in your power to sign a guy like Cole, Strasburg, etc., then in my opinion that is a complete slap in the face to the fans, the fan base, and all 25 (26 next season) players in that dugout. Steinbrenner can spout quotes like "Our payroll the last 10-plus years are a testament to that," when discussing the possibility of signing off on any potential free agent signing that Brian Cashman and his crew puts on Hal's desk, but we have all seen and ranted about the revenue to payroll reports that are public record by now. The Yankees spend the lowest percentage of payroll to revenue in all of Major League Baseball. I couldn't care less about how many other expenditures you have that aren't reported in these graphs and percentages. What I do care about is spending an exorbitant amount of money on tickets, merchandise, YES Network subscriptions, parking, food, etc. in 2020 only to watch Tyler Wade (no disrespect intended to Mr. Wade) man left field while an aging Brett Gardner tries to hold down center field until Aaron Hicks returns from Tommy John surgery. The Yankees make the most money, and the Yankees fans pay the most money (or damn near close to it), so it only makes sense for the ends to justify the means. The fans were not only loyal, but patient, while Hal and company got under and stayed under the luxury tax. The fans were also patient, for the most part anyway, while New York passed on the likes of Patrick Corbin, Manny Machado, and Bryce Harper last offseason, deciding to trust the process while DJ LeMahieu grew on us all. The Yankees fan base has put in their time, and in my very bias yet humble opinion it's time for Hal to throw them a bone.
I, unlike most, won't just sit here and gripe about things that haven't been done. Instead, I'd rather throw out my own plan and build upon it as the winter drags on. While we stand here on November 1st, my plan is not complete (please remember this before ripping it, and me, to shreds in the comments section and on Twitter), but here it is in all its glory. I haven't fully made up my mind on what New York should do with Didi Gregorius and his impending free agency, but for whatever reason every ounce of me is leaning towards letting him hit free agency. In all honesty, I see the Yankees bringing him back on a three-or-four-year deal at a reasonable price (I am thinking $12 - $15 million AAV), but I think that money could be better spent elsewhere. Having LeMahieu play every day at second base, his best and natural position, while sliding Gleyber Torres over to shortstop just makes sense to me. This gives the Yankees their best infield defense while it also opens the door for New York to sign Yoshitomo Tsutsugo out of Japan. While we don't know a lot about Tsutsugo, but when do we ever with these Japanese imports, I think we know enough to make an intelligent decision to sign him. First and foremost, Tsutsugo is only 27-years old, he will be 28-years old when the 2020 season begins and would add a lot to the 2020 Yankees that I think they may have missed in 2019. Tsutsugo can play left field, third base, and first base while batting from the left side and throwing from the right side. Gio Urshela needs a day off? Easy, let Tsutsugo play third. Voit and his reverse splits need to sit in a day game after a night game? No problem, Yoshitomo can easily man and platoon at first. Giancarlo Stanton cannot play left field every day, but Tsutsugo could if he had to as he has been extremely durable throughout his career in the Japanese Central League. Tsutsugo is a power hitting bat that would salivate while looking down at the short porch inside Yankee Stadium, and even if his power didn't exactly translate from Japan to the states, those home runs would at least be doubles here in the Bronx… and that works too. In 10 seasons in Japan, Tsutsugo has hovered around a .300 batting average with an extra .100 points consistently added on top of that with his on-base percentage. Tsutsugo could add a lot of versatility to the team while presumably not breaking the bank either. A bench of Tsutsugo, Tyler Wade, and Austin Romine (I am assuming he comes back) allows the Yankees to carry both 13 pitchers and potentially Miguel Andujar on the bench.
Now that last line probably infuriated a ton but let me explain. Remember, the offseason plan is not complete. If the Yankees decide to trade Andujar in a deal that makes sense, a deal like a potential (albeit unlikely) deal for Lucas Giolito of the Chicago White Sox for instance, then you absolutely do that. At the same time, though, I am not exactly giving away Andujar either. Gio Urshela was great in 2019, and I honestly think he could be again in 2020, but this is most definitely not a Wally Pipp situation in my eyes. The extra roster space and the expansion of the 25-man roster to a 26-man roster allows the Yankees to do that, even if they also carry Giancarlo Stanton on the roster as well. There will be plenty of at-bats, injuries, and situations to go around that everyone will get their fair share, trust me.
The pitching is where the Yankees can get super creative. Having a healthy Jordan Mongtomery is great, but that should absolutely not keep you from going after a generational talent like Cole or Strasburg. Montgomery got a whopping 4.0 IP in 2019 and 27.1 IP in 2018, so despite his 155.1 IP in 2017 and his arm strength that was built up in the Minor League's prior to his callup in 2017, the arm strength will just not be there for the 162-game grind that will be the 2020 season. Sending Montgomery down to AAA to start the 2020 campaign, or even the bullpen, would not be the worst thing in the world for Gumby, nor the Yankees. He is just a phone call away if and when he is needed. The same can be said for Jonathan Loaisiga and others, neither should keep the Yankees from making a run at a top starter. The one man that could, though, is JA Happ. Happ is not likely going to the bullpen and he cannot be stashed down at AAA like the aforementioned Loaisiga and Montgomery. The Yankees are going to have either ride it out with him or move him. Before anyone jumps up and down about the money he is owed and the crap show that he portrayed on the mound in 2019, let me remind you of a few things. Down the stretch, Happ was great. Also, the Yankees did the same thing with AJ Burnett not all that long ago when they sent him to the Pittsburgh Pirates for a pair of prospects and salary relief. At the time the deal was described as AJ Burnett for salary relief and a pair of lottery tickets, and a similar deal could be worked out for Happ if New York makes the money look right. Happ is due to make $17 million in 2020 and has a vesting option for another $17 million in 2021 if he pitches at least 165 innings or makes 27 starts in 2020. I don't know who would be willing to take on Happ and around $12 million, the Yankees of course eating the $5 million or more, but with the market ever evolving it wouldn't surprise me to see someone bite on Happ for a couple prospects no one has ever heard of down in A-Ball.
Adding another bullpen piece could be another discussion to have for another day, but I will wait until the Yankees do whatever they are going to do with Aroldis Chapman, his request for an extension, and his potential opt-out of the Bronx. Right now, this is my focus for the Yankees this offseason, and I think this is a plan that Hal can get behind. I haven't crunched the numbers, but the subtraction of Happ ($12-ish million), CC Sabathia ($8 million), Gardner as of today ($7.5 million plus $2 million buyout), Didi ($11.75 million), Dellin Betances as of today ($7.25 million)etc. that would more than clear enough capital to sign Cole at or around $35 million AAV and still have the Yankees under what they spent in 2019, pre-arbitration, and BETTER than they were in 2019.
Will Hal listen? I guess we will just have to stay tuned and find out.