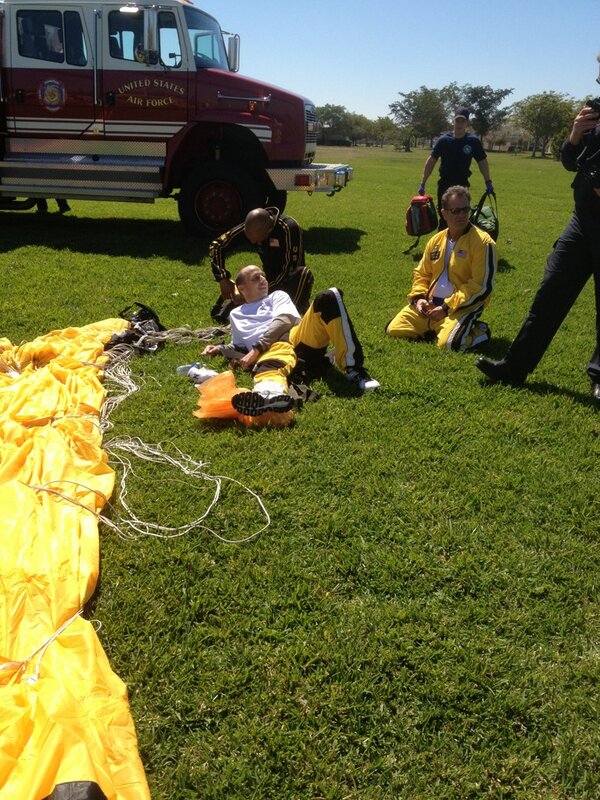 Update:
It turns out Cash broke his fibula, while dislocating his ankle.
Today, Brian Cashman did some skydiving in order to help raise awareness for the
Wounded Warrior Project
, which is a foundation set up to help those that return home from battle. Unfortunately Mr. Cashman didn't come out of it unscathed.
"People who attended Cashman say they're pretty sure his ankle is broken," said John Harper via Twitter, who was there but didn't jump himself. "They say bone was sticking out. Took him to hospital."
I'm sure Cash would agree, that if his injury helps bring a little more attention to a great cause like the Wounded Warrior Project, then it's well worth the pain. Besides, what the people the project is trying to help have gone through much worse.