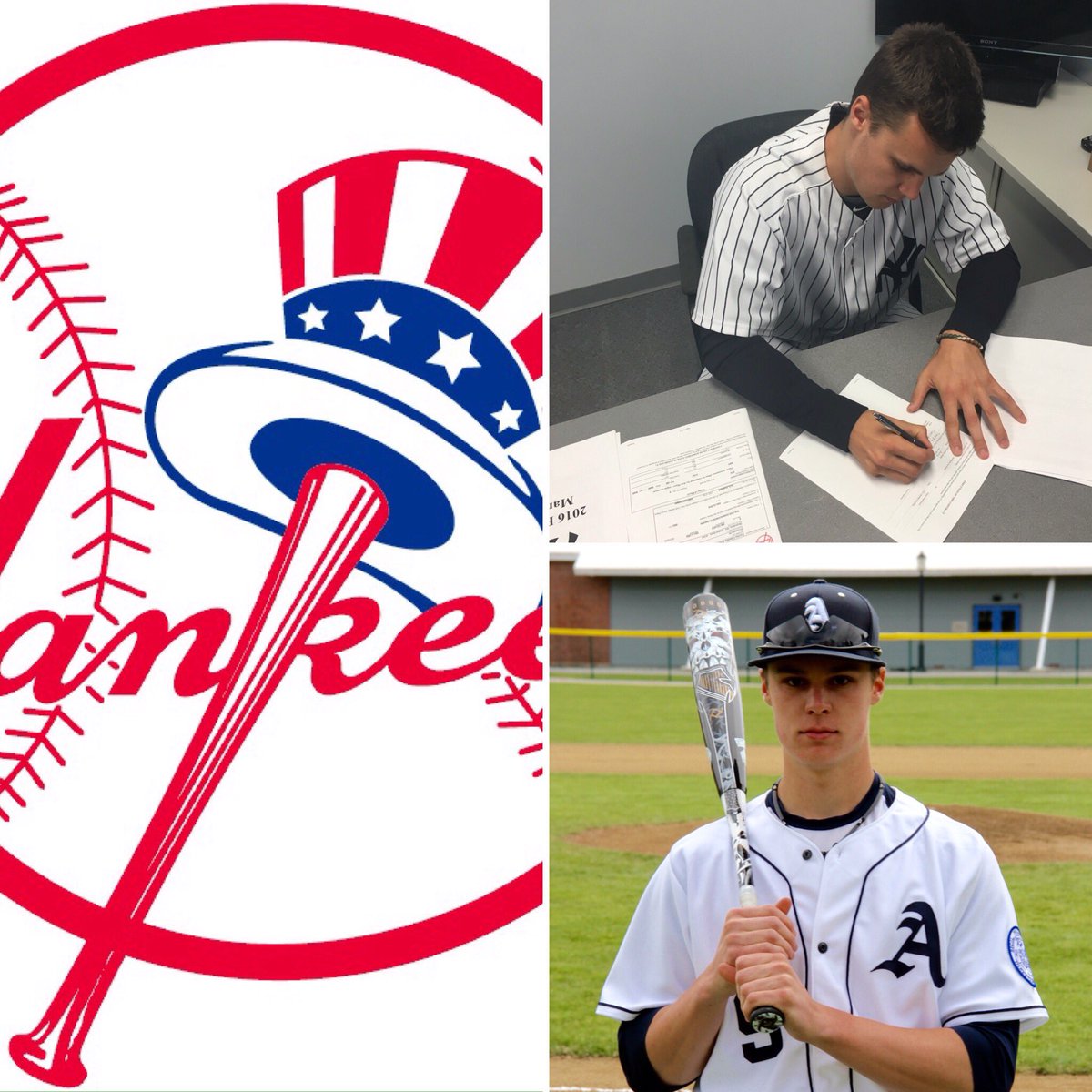 The New York Yankees signed another undrafted free agent and another underdog to root for this week out of Georgetown University. His name is Curtiss Pomeroy and he has already begun his professional career with the club after signing a minor league deal. How about we meet the latest member of the Yankees organization and the latest member of the Yankees family? This is Meet a Prospect: The Curtiss Pomeroy Edition.
Pomeroy began his amateur career at Saint John's under head coach Charlie Eppinger where he led his team to the 2011 Massachusetts District Championship and State semi-finals. This caught the eye of the Georgetown Hoyas who wanted Pomeroy to play baseball for their team in college. Pomeroy played all over the field for the Hoyas as a position player including his 2014 campaign where he appeared in 25 games with seven games coming at third base, five coming at second base and one at DH as a starter. The Hoyas saw potential in Pomeroy as a pitcher though after showcasing a strong arm on the right side of the infield and converted him to a pitcher during the 2015 season.
Pomeroy joined the Hoyas bullpen halfway through his junior season and made five appearances compiling a 0-1 record with a 7.20 ERA. Pomeroy pitched a total of five innings and racked up eight strikeouts. Pomeroy battled injuries for much of his senior season and made just four appearances for the Hoyas. Pomeroy put up a 6.00 ERA in three innings with five strikeouts which explains why he went undrafted in the June Draft.
The Yankees must have seen something they like in the kid though or he wouldn't be in the organization. He's a long shot and he's an underdog but those are the best kind of stories when they finally make it. I'm rooting for you Curtiss, make us proud. Welcome to the team, the organization and most importantly welcome to the family.