Matt Kardos covers the Trenton Thunder for DoubleGSports.com and was gracious enough to give us an interview as a part of Prospects Month here on the blog. This year I wanted to go in a little different direction rather than releasing the same recycled news, prospects lists, and interviews with players and this is a part of it. Kardos covers the EL Champion Trenton Thunder every day and will for a third straight season in 2014 so why not see what he thinks about the Yankees farm system, right? On to the meat and potatoes...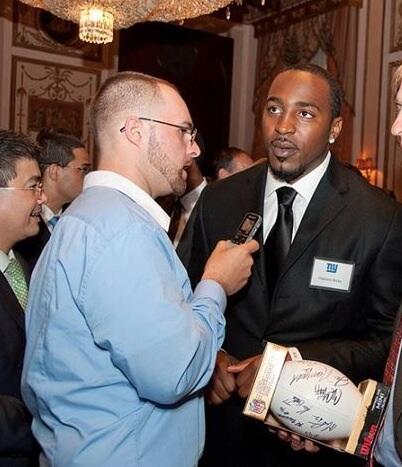 The Greedy Pinstripes: Matt we want to thank you for doing this interview first and foremost. How are you? How has the offseason been treating you?
Matt Kardos: Early on, the offseason was welcomed but it gets old quickly. At this point in the winter, I'm just very eager to get back into a press box and watch some of the best baseball in the world.
TGP: What made you want to cover baseball from this side of the field?

MK: I have always known that sports writing was the career for me. It has been my passion since i was six years old. I can remember as far back as being in third grade. I would watch games on television with my father and write about them just for the enjoyment that I got out of it. Baseball has always been my passion, but I was never good at actually playing it. I took my talent of writing and got as close to the game as I possibly could without actually playing.
TGP: I am a firm believer in that writers like you have the best job in all of the world, would you agree?

MK:
I would absolutely agree with that statement. I've come to learn that you need to put yourself in a position not only to be successful, but you need to enjoy doing it more than anything. It's probably a job that most people would tell you to look elsewhere if you're looking for big bucks. To a point, that is true. But, I know dozens of people who would do what I do for free.
TGP: What sports and teams did you root for growing up?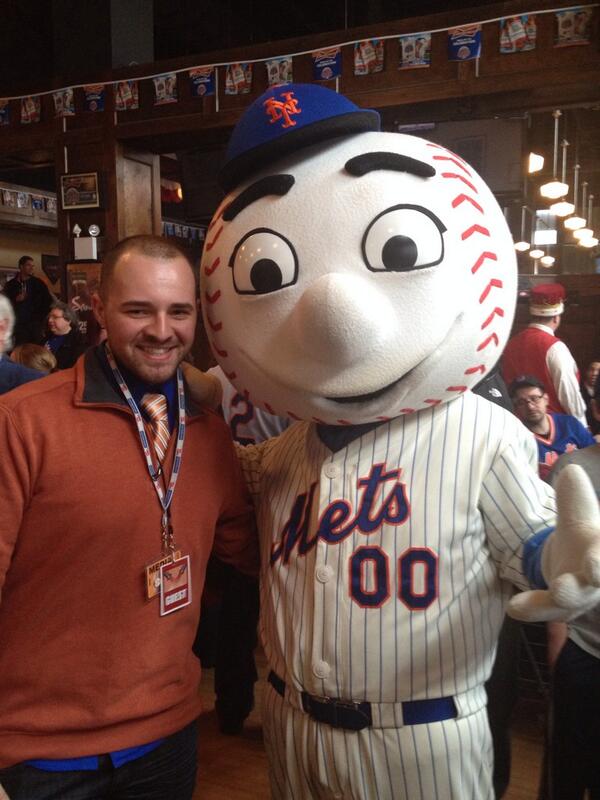 MK:
I grew up rooting for the Mets, Jets, Nets and Rangers in the 4 major sports. Aside from the Nets, my father raised me on the other three and its grown to pretty intense obsession for me during their respective seasons.
TGP:
What name did you pick for Derby's puppy from the Charleston Riverdogs? I wen't the unoriginal route and went with Charles...
MK:
Derby's puppy is actually from the Thunder but when voting took place I personally voted for "Mo"
(Totally knew that, total brain fart lol. Could be a good reason why Charles was not picked, huh? Could also be why I included this question in the interview. First mistake I made all year, I'm doing good)
TGP: What's your favorite memory covering the Trenton Thunder?
MK:
Wow, that is actually a really tough question because I have so many of them. The teams run to the Eastern League title last season was pretty incredible. I've gotten to cover a lot of MLB rehab assignments in Trenton during my time on the beat; A-Rod's rehab right before the MLB suspended him was a circus. But, the one memory that will stick with me forever is getting to cover a game that my cousin played in. My cousin, Tim Fedroff is a top outfield prospect in the Indians organization and when he was a member of Akron in 2012, i got to cover the game when they visited Trenton. My whole family was there and it is just a really cool experience I know will stick with me forever.
TGP: How much do you interact with the players on a day to day basis?
MK:
I interact with the players a good deal. I get some stuff from them when the clubhouse is open to the media prior to the game. I will say a majority of my interaction with them along with Manager Tony Franklin comes during post-game locker room opportunities when I will ask the key contributors about the game that night.
TGP: Did you get an EL Championship ring because you should have!
MK:
Hahahahaha, I did not but that certainly would have been neat.
TGP: How many Yankees stars have you seen and covered in your two seasons covering Trenton for DoubleGSports.com?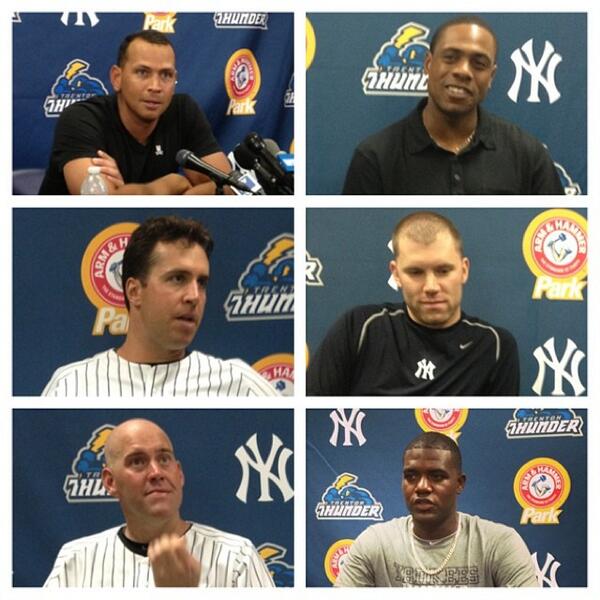 MK:
Oh wow, I've been blessed to have had the opportunity to cover a ton of Yankees stars in my time with Double G....Andy Pettitte, Mark Teixeira, Kevin Youkilis, Joba Chamberlain, David Phelps, Curtis Granderson, A-Rod, Zoilo Almonte, Eduardo Nunez, Robinson Cano, David Robertson, Hideki Matsui, Reggie Jackson, Michael Pineda and Brian Cashman come to mind.
TGP: Do you have a favorite interview that sticks out above the rest?
MK:
I've done a few interviews that I really enjoyed doing in Trenton, I always found most of my interviews with Slade Heathcott to be very intriguing. He is a very intelligent ball player and person in general so his responses to my questions were always well thought out and thorough.
TGP: What would you have said if you were interviewing Robert Sherman of the Seattle Seahawks? Or Nyjer Morgan for that matter?
MK:
That is an interesting question. Typically I wouldn't be on camera doing an interview, but if I were in that situation, I think you kind of just have to keep your cool and allow him to keep going. Sports are built on emotion and I enjoy when players display emotion. I feel as though in this day and age, a lot of players keep their emotions bottled and fans don't relate as well to them.
TGP: What do you think of the Yankees new acquisitions for the 2014 season? Think a championship is possible or a reasonable goal?
MK:
On paper, you have to look at the Yankees as a legit World Series contender entering 2014. They are one of the three or four best teams in the game with the acquisitions that they have made. I think the swing of McCann is a perfect fit in Yankee Stadium, Beltran is arguably the best postseason player in history and a hard worker who gives maximum effort. Jacoby was an interesting move that I wasn't
necessarily
expecting but if he is healthy he has the potential to be an elite player both offensively and defensively. I think the most vital acquisition for the Yankees was there latest one, Tanaka. The Yankees rotation was average before adding him, and I think based upon his age and the lack of starting pitching depth on the farm, he was a necessity.
TGP: What prospect do you think makes the biggest impact on the big league club this season?
MK:
Considering a majority of the Yankees roster is locked in with long term contracts and veterans at almost every position, its hard to really say at this point. There will obviously be injuries and depth will become an issue at some point. I think if a need arises, JR Murphy, who I covered here In Trenton is a logical guy who is ready to contribute now. You saw some of Zoilo Almonte, I think he will be a candidate as an extra outfielder at the big league level. I think a majority of the prospects that could contribute in the Bronx this season are bullpen arms. You could see the long anticipated debut of guys like Mark Montgomery, Chase Whitley or Danny Burawa. I wouldnt be shocked to see Nik Turley or Jose Ramirez come up late in the season, either.
TGP: What is your ultimate goal in your career? Is it to cover the big league Yankees?
MK:
I suppose my ultimate goal is based on a variety of factors that all need to be ideal. I enjoy covering the minor leagues and seeing prospects years before they become household names. But, I think I would be lying if I didn't say that covering a major league team at some point hasn't crossed my mind quite a bit. I covered my first MLB game in Philadelphia last season and it was something I could certainly get used to.
TGP: Just a few fun questions if you don't mind... most famous person in your cell phone?
MK:
That's actually a fun question...I have quite a few....Mets pitcher Matt Harvey, Pittsburgh Steelers linebacker Jason Worilds, and former World Series winning Manager Jack McKeon
TGP: Any embarrassing songs in your playlist?
MK:
There isn't enough space to list all of them. I literally enjoy almost every genre of music. In my iPod you can find Justin Beiber, One Direction, Backstreet Boys among many others that I regard as "guilty pleasures"
TGP: Who wins in a fight, Hank or Hal Steinbrenner?
MK:
My money is on Hank
TGP: Could anybody beat Dellin Betances in a fight?
MK:
Dellin is the most recognizable player that I have ever covered. I could spot him from a mile away because of his imposing size. He is a pretty easy going and quiet guy in the locker room who was always gracious to me with his time regardless of his immense struggles. Still, he isnt a guy I would want to run into in a dark alley after a bad day.
TGP: We'll finish with this one on a high and serious note, where do you see yourself in five years?
MK:
That is a question that I'm honestly not certain about. If I had answered this five years ago it probably wouldn't be anything about what I'm doing now. I do know that it will be covering baseball for some media outlet. MLB.com is a possibility and a place that I certainly envision myself at some juncture of my career. Making it as a writer isn't much different than making it as a player. It is a passion that you need to devote your life to. There is no excuse to ever let anybody outwork you. It is a competitive business and as long as you want it bad enough and put in the work to maximize your talent and opportunities, the sky is the limit. That is the way I have approached my career in writing and continue to embrace every growing opportunity that comes to me.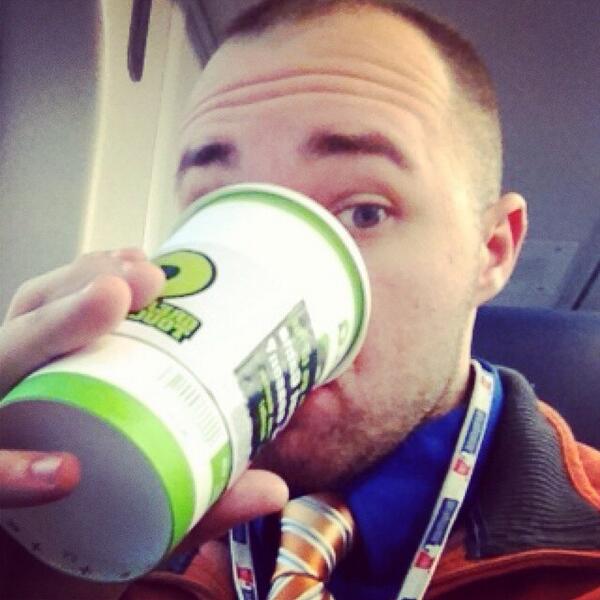 Thank you once again Matt for taking the time to do this interview. We hope you have a good season working for DoubleGSports.com and covering our very own Trenton Thunder. You can follow Matt on Twitter by following @mattkardos or every home game in Trenton with the Thunder.