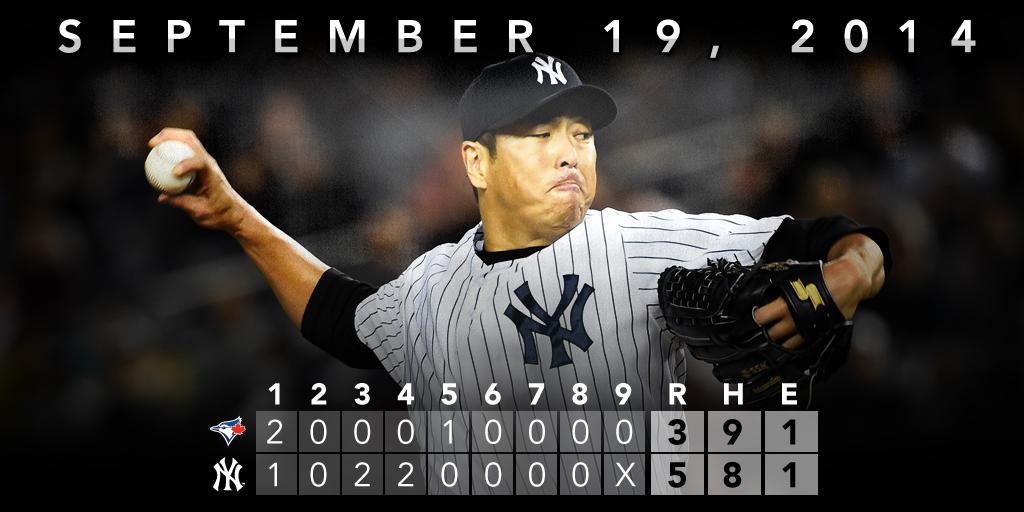 If this is it for Hiroki Kuroda in pinstripes I think New York can say that he was the best free agent starting pitching signing since Mike Mussina. Kuroda likely has one more start against the Baltimore Orioles in Yankee Stadium this season and could conceivably return in 2015 as a 40 year old pitcher. However unlikely that is we won't know for sure until the offseason but Kuroda has expressed an interest in finishing his career either in Los Angeles with the Dodgers or in Japan where his career began.
Kuroda has spent three seasons in a Yankee uniform and has a career 38-33 record with a 3.46 ERA. Kuroda currently sits at 96 starts in his American League career with a 117 ERA+, 3.67 FIP, and 1.165 WHIP. If you're not a statmatician let me break it down for you, Kuroda has been great for the Yankees.
If this is it I can't say I am sad but I can say that I'm grateful. Thank you #HIROK.