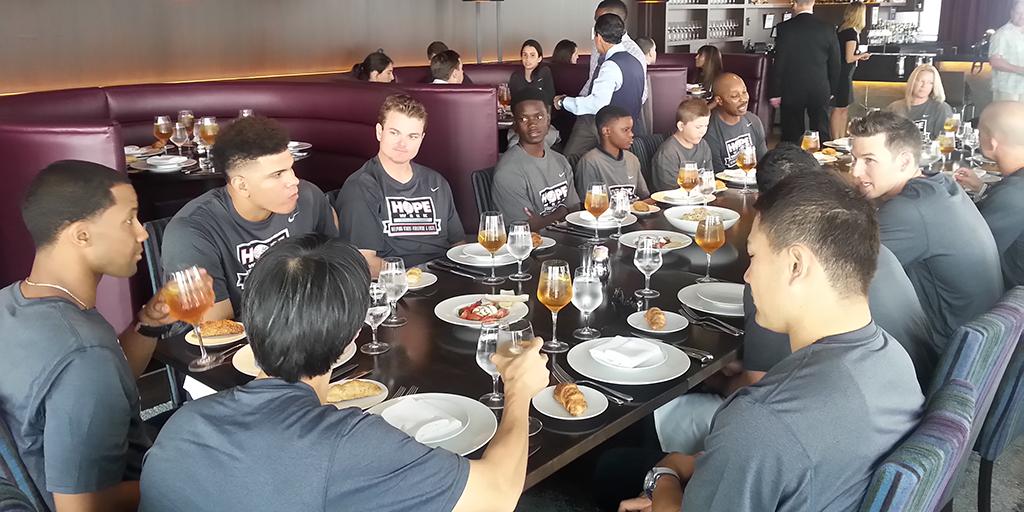 The New York Yankees had an up and down week last week as the team posted a 6-6 record overall with a series victory against the Toronto Blue Jays and a series loss against the Cleveland Indians. New York's offense was mired in a huge slump before breaking out of it in the final game of the Indians series and the offense seems to be back to firing on all cylinders now, a great sign for the Yankees. Will it be enough to improve on the team's ranking from last week though? Keep reading…
We start the rankings reveal at the top with the St. Louis Cardinals who remain at the top of the rankings and the top of Major League Baseball. The team who came in ranked 30th in the rankings is the Philadelphia Phillies who are no strangers to being in the cellar of these rankings. New York's 3-3 week and climb back into first place in the American League East garnered them to remain at the #7 position.
The biggest rise of the week goes to the Boston Red Sox who rose two spots to the #24 position while the biggest fall of the week goes to the Washington Nationals who fell two spots all the way to the #14 position.
To round out the American League East the Toronto Blue Jays finished with the #4 position while the Baltimore Orioles finished #12 overall. The Tamp Bay Rays were barely behind the Orioles with the #15 position while the Boston Red Sox finished another week off in last place with the #24 position.
The sample sizes from the trade deadline are starting to take effect, look at the Toronto Blue Jays for instance. New York did nothing at the deadline and they are lagging behind and in the midst of a dog fight for the division and in a dog fight with Toronto in the rankings. Can the Yankees young guns do enough to vault them ahead of Toronto in the division and in the rankings? Ask me again next week and I'll have a much clearer answer.