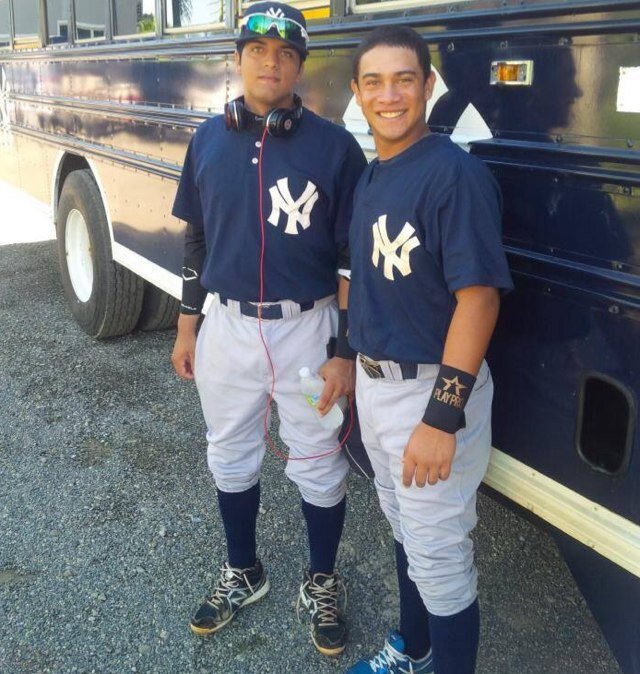 While the Major League season is in full swing and most of the minor league seasons are well underway the short-season and Dominican Summer League's just opened this week and they opened with a bit of controversy. The game is not clean and it likely won't ever be clean and the latest evidence of that came in the way of seven minor league suspensions from the DSL including five members of the New York Yankees DSL teams.
All seven players were suspended for 25 games each except for the San Francisco Giants right-hander Alvaro Diaz who was suspended for 56 games following a positive test for stanozolol. The Yankees lost catcher Oliver Cedeno from their DSL Yankees team while the DSL Yankees 2 lost LHP Jean Carlos De Jesus and RHP's Arikson Ramirez, Leyfer Ramirez and Jhostin Vargas.
Under the minor league program a 25-game suspension is warranted for a first violation of use or possession of a syringe at a team facility, in team-provided housing or while traveling with the club. No word on what was said to be in the syringes or anything like that but one can use his imagination and a little common sense to see what was going on here.
The DSL Athletics also lost RHP Oscar Tovar for 25 games due to drugs. Tovar, Diaz and the five Yankees players now make 55 minor league drug suspensions this year alone under the minor league drug program. If they are doing it down there you think they will just magically stop when they reach the Major Leagues? I don't.