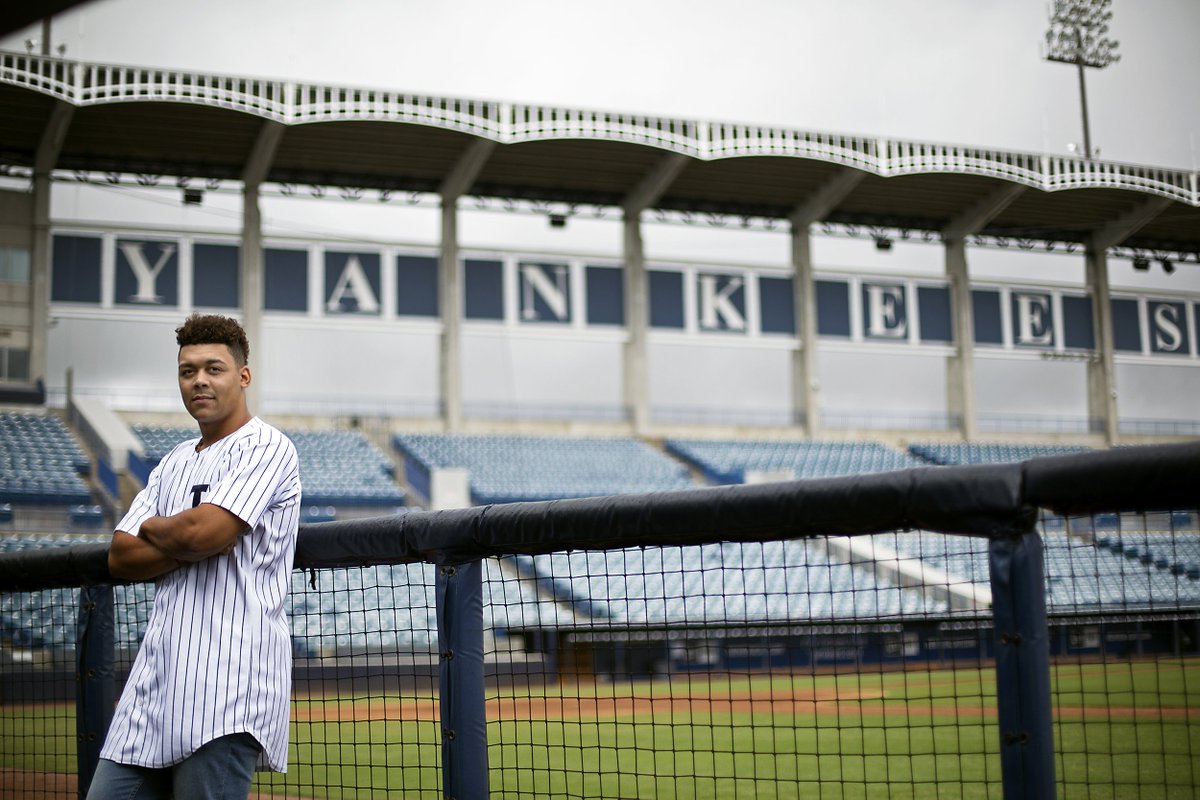 The Double-A Trenton Thunder's season is over after losing to Akron in the postseason. The pitcher on the mound in the do-or-die game for the Yankees affiliate? Justus Sheffield. He pitched well but ultimate Trenton finished with a 2-1 loss and now have a long offseason ahead of them. Damn.
Here is Sheffield's final stat line for the season, and what a stat line it is. Sheffield has given the Yankees another legitimate pitching prospect to drool over and I thank him for his efforts and his hard work this season since coming over from the Cleveland Indians.
Enjoy the offseason Justus, you've earned the rest.
| Year | Age | Lev | Aff | W | L | ERA | G | GS | IP | H | R | ER | HR | BB | SO | WHIP | H9 | HR9 | BB9 | SO9 |
| --- | --- | --- | --- | --- | --- | --- | --- | --- | --- | --- | --- | --- | --- | --- | --- | --- | --- | --- | --- | --- |
| 2016 | 20 | A+-AA | CLE-NYY | 10 | 6 | 3.09 | 25 | 25 | 125.1 | 107 | 47 | 43 | 6 | 53 | 129 | 1.277 | 7.7 | 0.4 | 3.8 | 9.3 |
| 2016 | 20 | A+ | CLE | 7 | 5 | 3.59 | 19 | 19 | 95.1 | 91 | 40 | 38 | 6 | 40 | 93 | 1.374 | 8.6 | 0.6 | 3.8 | 8.8 |
| 2016 | 20 | A+ | NYY | 3 | 1 | 1.73 | 5 | 5 | 26.0 | 14 | 6 | 5 | 0 | 10 | 27 | 0.923 | 4.8 | 0.0 | 3.5 | 9.3 |
| 2016 | 20 | AA | NYY | 0 | 0 | 0.00 | 1 | 1 | 4.0 | 2 | 1 | 0 | 0 | 3 | 9 | 1.250 | 4.5 | 0.0 | 6.8 | 20.2 |