The New York Yankees are fresh off their makeup game with the Kansas City Royals yesterday afternoon and are now the team is set to begin a three-game series with the Tampa Bay Rays. The Rays hung around for much of the 2017 season both in the AL East Division race and the Wild Card chases but the team lacked the longevity in the races falling just short in both. Now the Rays are reduced to playing spoiler against the Yankees who still have a mathematical chance at hunting down the Boston Red Sox in the American League East Division race, and no one likes a spoiler. In the matchup this afternoon the Yankees will send Jordan Montgomery to the mound to face off with Blake Snell for the Rays.
Montgomery may be pitching for his postseason roster spot tonight in the Bronx as the Yankees open up a three-game set with the Rays. Montgomery pitched six scoreless innings in his last start 10 days ago against the Baltimore Orioles and may be in a battle with Jaime Garcia for a playoff roster spot.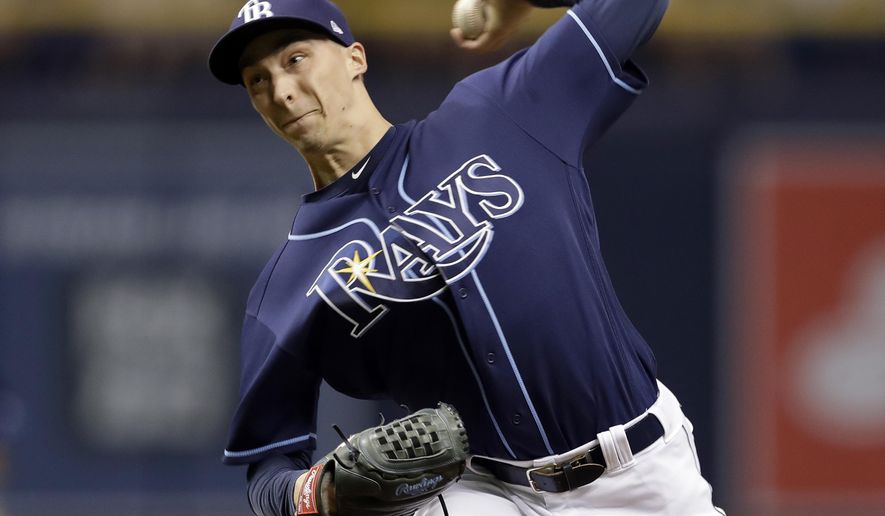 Snell was especially sharp in his last start against the Chicago Cubs allowing no runs in seven innings of work in a Tampa Bay victory. Snell has given the Rays seven innings in three of his last six starts compared to the one start in his MLB career prior that he reached at least seven innings over the course of 35 starts.
The game will be played at 7:05 pm ET inside Yankee Stadium and can be seen on the YES Network, Fox Sports Sun and MLB TV. You can also follow along with the playoff-bound Yankees in your cars and on the radio by tuning into the WFAN broadcast with John Sterling and Suzyn Waldman. Enjoy the game!! Need a win, don't take your foot off the gas, so get a win. Go Yankees!!!