Los Angeles
– The Internet Baseball Writers Association of America (IBWAA) announced the winners in its Cy Young category Wednesday, with the Tampa Bay Rays' Blake Snell winning the group's American League prize, and Jacob deGrom, of the New York Mets, being selected in the National League vote.
This is the tenth annual election for the IBWAA in the Cy category.
Election results are as follows:
1st Place
: Blake Snell, Tampa Bay Rays – 731 points
2nd Place:
Justin Verlander, Houston Astros – 462
3rd Place:
Chris Sale, Boston Red Sox – 336
4th Place
: Corey Kluber, Cleveland Indians – 298
5th Place
: Gerrit Cole, Houston Astros – 150
1st Place
:
Jacob deGrom, New York Mets
– 828 points
2nd Place:
Max Scherzer, Washington Nationals
– 564
3rd Place

: Aaron Nola, Philadelphia Phillies – 389
4th Place
: Kyle Freeland, Colorado Rockies – 155
5th Place
: Patrick Corbin, Arizona Diamondbacks – 92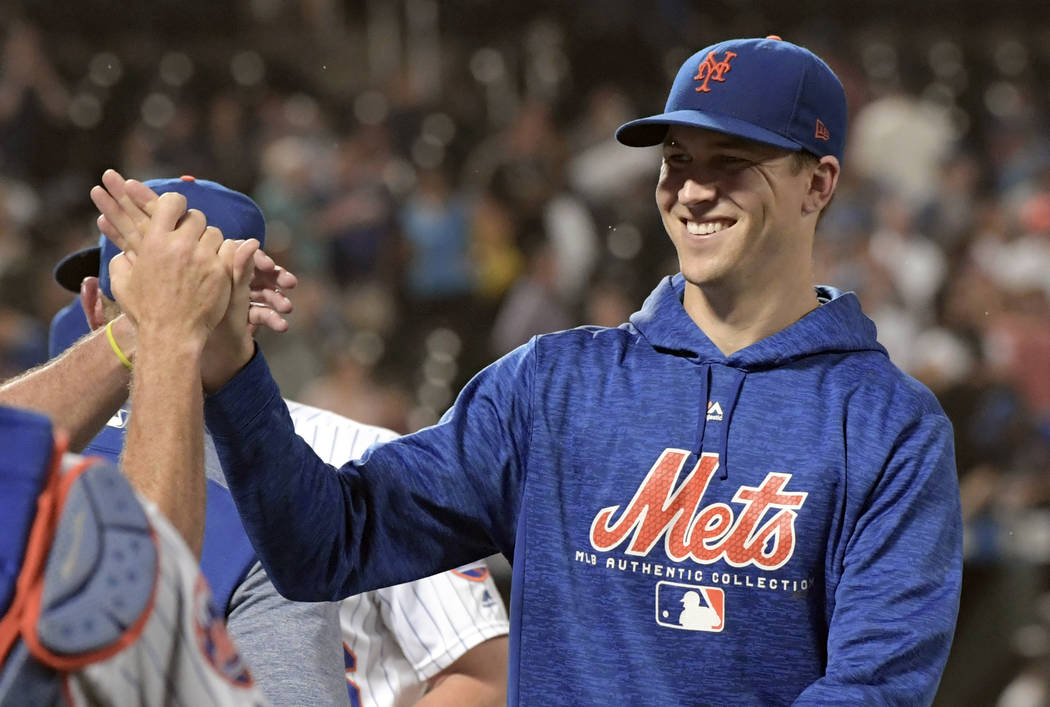 The IBWAA was established July 4, 2009 to organize and promote the growing online baseball media, and to serve as a digital alternative to the Baseball Writers' Association of America (BBWAA). Voting for full season awards takes place in September of each year, with selections being announced in November. The IBWAA also holds a Hall of Fame election in December of each year, with results being announced the following January.
Among others, IBWAA members include Jim Bowden, Pedro Moura, Ken Rosenthal and Eno Sarris, The Athletic; Tim Brown, Yahoo! Sports; Craig Calcaterra, NBC Sports Hardball Talk; Bill Chuck, Billy-Ball.com; Chris De Luca, Chicago Sun-Times; Jon Heyman, Fancred; Tyler Kepner, New York Times; Danny Knobler, Bleacher Report; Kevin Kennedy; Kostya Kennedy, Sports Illustrated; Brian Kenny, MLBN; Will Leitch, New York Magazine; Bruce Markusen, Hardball Times; Ross Newhan; Dayn Perry and Matt Snyder, CBSSports.com; Tom Hoffarth, Los Angeles Times; J.P. Hoornstra Los Angeles Daily News; Tracy Ringolsby, MLB.com; David Schoenfield, ESPN.com; and Bill Arnold.
Association membership is open to any and all Internet baseball writers, with a $75 lifetime fee. Discounts for groups and scholarships are available. Members must be 18 years of age to apply.

For more information please visit
www.ibwaa.com
.