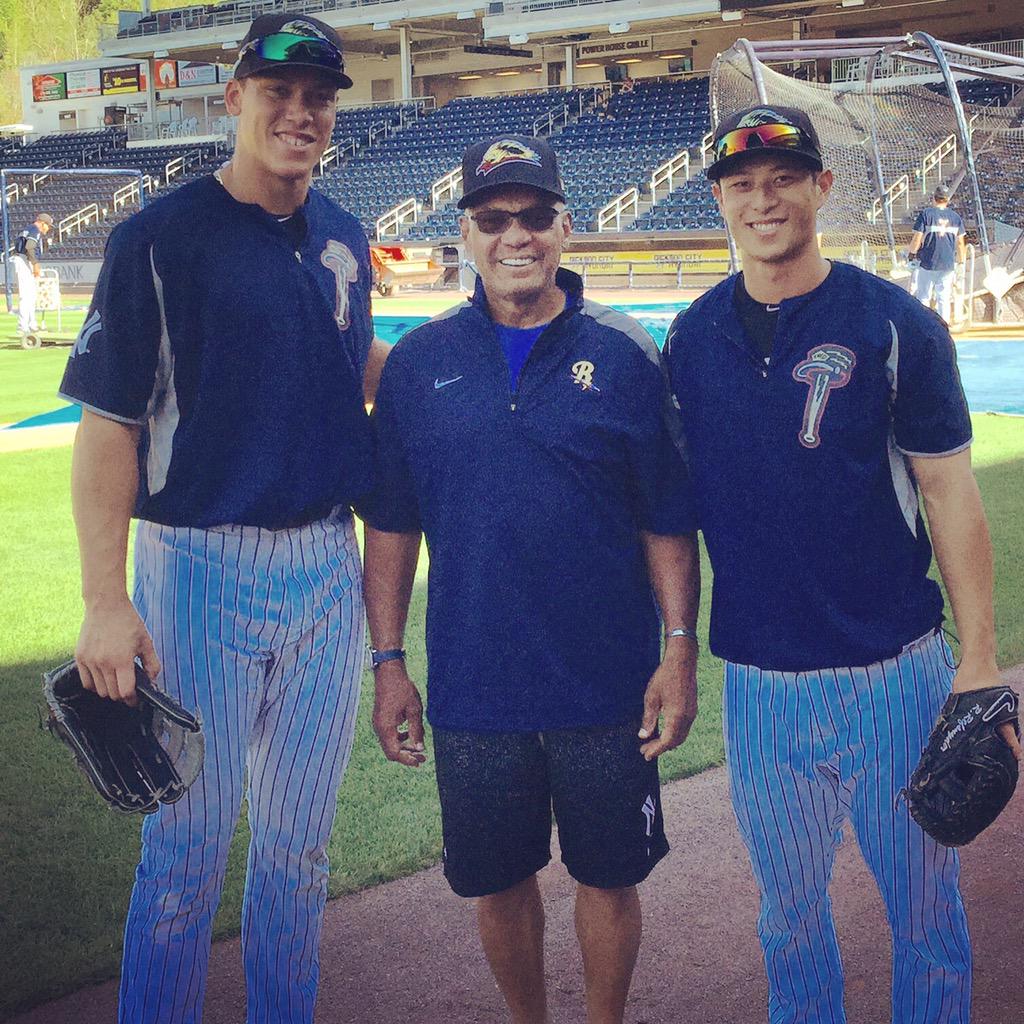 Including today we are likely five days away from finally seeing Robert Refsnyder back inside a Yankees uniform, assuming the team doesn't keep him in Scranton for a potential playoff push. Yankees GM Brian Cashman has already put RailRiders manager Dave Miley on notice when he informed him that a ton of talent was coming up from his team on September 1st, that list just better include Refsnyder. Cashman did come out yesterday and confirm that Cashman was coming up, and I'm not saying I think Cashman is a liar (Bubba Crosby is our starting center fielder), but I'm cautiously optimistic until the move is official.
I don't believe in coincidences and with that in mind I truly think the Yankees are doing more harm than good right now with Refsnyder. It's not a coincidence in my eyes that Refsnyder made just one error in his last two or three weeks before his call up and has made more than a handful since his untimely demotion back to Triple-A. Some call it having an attitude but I call it being discouraged because during your entire minor league career you're told to work hard, to do well and good things will come to those who wait. Refsnyder has held up his end of the bargain but in my opinion the Yankees have not.
Refsnyder is discouraged, he thinks he is ready to compete at the next level and he's likely bored at his current level. It's not uncommon, remember when Zack Greinke was in Kansas City and he told ESPN the Magazine that he was so bored while pitching for the Royals that he used to make up games inside his head while he was pitching? His results suffered and so did his on the field product. Greinke suffered from anxiety and has since been placed on medication and seen his career take off in Los Angeles and Refsnyder is just anxious, anxious to help the team that drafted him into the playoffs and into the World Series.

Call the kid up, dammit!
Offense:
| Year | Lev | G | PA | R | H | 2B | HR | RBI | SB | BB | SO | BA | OBP | SLG | OPS |
| --- | --- | --- | --- | --- | --- | --- | --- | --- | --- | --- | --- | --- | --- | --- | --- |
| 2015 | AAA | 113 | 507 | 64 | 116 | 24 | 9 | 53 | 11 | 56 | 70 | .269 | .360 | .396 | .756 |
Defense:
| Year | Lg | Lev | Aff | | G | Ch | PO | A | E | DP | Fld% | RF/G |
| --- | --- | --- | --- | --- | --- | --- | --- | --- | --- | --- | --- | --- |
| 2015 | IL | AAA | NYY | 2B | 105 | 530 | 190 | 322 | 18 | 66 | .966 | 4.88 |