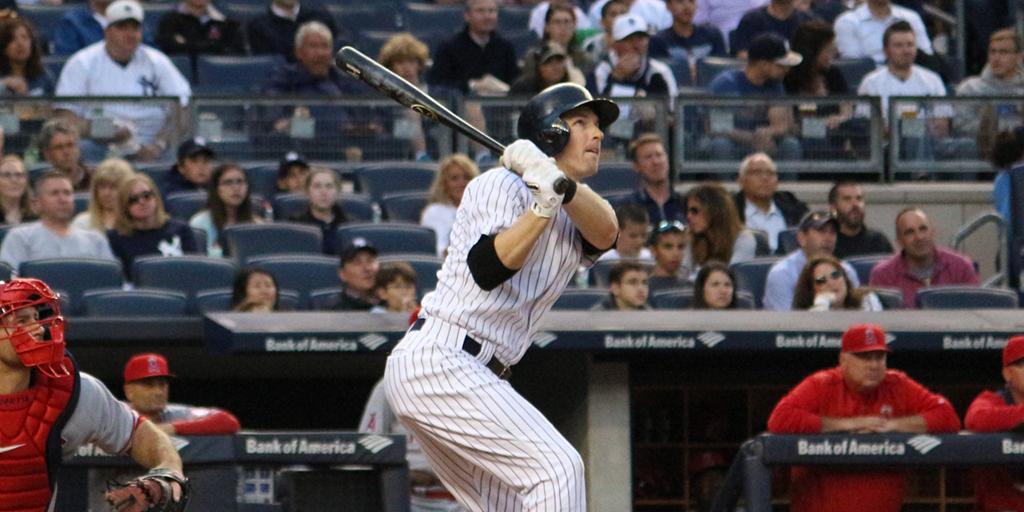 For the first time in Free Agency Royal Rumble history an incumbent member of the New York Yankees will have his job on the line as both Dustin Ackley and Robert Refsnyder will be in the rumble. Joining Refsynder and Ackley in the rumble will be the Kansas City Royals second baseman Ben Zobrist, the Los Angeles Dodgers second basemen Chase Utley and Howie Kendrick and the incumbent Yankees second baseman, Mr. Stephen Drew.
Howie Kendrick was taken out and backstabbed almost immediately by Chase Utley on an errant slide into the ropes leaving the field at five. Utley hurt himself on the slide, he is 37-years old after all, and was easily eliminated by Stephen Drew who was stat padding his stats in garbage time leaving the field at four. Ben Zobrist felt excited looking at the field remaining, especially considering he is not linked to draft pick compensation but the Yankees threesome quickly took advantage of his head in the clouds, and bulky contract that in my opinion he will never live up to at 35-years old and after all the hype he received in Oakland, and eliminated him.
In a shocking turn of events the Yankees Three, that's what they are now calling themselves, left the ring hand-in-hand-in-hand leaving the Yankees with all three of them for the 2016 season. According to reports, reports I am making up for the purpose of this post and for fun, Drew will ride the bench and be the backup to Didi Gregorius and Chase Headley while both Ackley and Refsnyder will platoon at second base. When Refsnyder is at second Ackley will relieve one of the corner outfielders, especially Brett Gardner, to keep them fresh and prevent another second half letdown.