Tommy Hanson passed away this week at age 29 after what the doctors called catastrophic organ failure. Hanson was in a coma before passing away at Piedmont Hospital in Atlanta, Georgia. We send our thoughts, prayers and well wishes to Hanson's family, friends and loved ones and we leave everyone with the best tribute we can think of, a special edition Meet a Prospect for Mr. Tommy Hanson.
Thomas J. Hanson Jr. was born on August 28, 1986 in Tulsa, Oklahoma. Hanson and his family moved to California at a very young age where Tommy spent his high school years and graduated from Redlands East Valley High School in 2004. Tommy took his baseball talents to Riverside Community College and the Corvallis Knights of the West Coast League where he caught the attention of the Atlanta Braves before the 2005 MLB First Year Players Draft. Atlanta took Hanson with the 677th pick overall and their 22nd round pick out of Riverside Community College. Hanson's professional career had begun.
Hanson impressed in the Appalachian League in 2006 as a relief pitcher winning the Appalachian League Championship Series and thus being named the best pitching prospect in the South Atlantic League before the 2007 season. Hanson had skyrocketed to the 9th best prospect in a deep Braves system by the time he reached A-Ball in 2007 with the Rome Braves and was moved to the starting rotation. Hanson made 15 appearances, 14 starts, for the Rome Braves before being called up to the High-A Myrtle Beach Pelicans where he finished his 2007 season. Hanson lasted seven starts in Myrtle Beach in 2008 before getting the promotion to the Double-A Mississippi Braves. Hanson threw a no-hitter with Mississippi in his ninth start and also set a new career high in the game with 14 K's. Hanson was named Pitcher of the Year in the Braves system in 2008 and was invited to the Arizona Fall League.
In the 2008 Arizona Dall League Hanson won MVP honors for the league becoming the first pitcher to do so after compiling a 5-0 record with a 0.63 ERA with 49 strikeouts in 28.2 innings pitched. Hanson was on the map for Atlanta and he was coming up fast. Hanson, after dodging trade talks for the San Diego Padres ace Jake Peavy, began the 2009 season in Triple-A and was named the number one prospect in Minor League Baseball by Minor League News. Hanson stayed in Triple-A with the Gwinnett Braves until June 3, 2009 when he was called up to replace future Hall of Fame pitcher Tom Glavine. Hanson made his MLB debut on June 7 against the Milwaukee Brewers and eventually went on to win the NL Rookie of the Month Award for the month of June after compiling a 4-0 record with a 2.48 ERA. Hanson would finish third in the NL's Rookie of the Year vote that season but was with Atlanta in the big leagues to stay.
Hanson's win and loss record was less than impressive in his Sophomore season as he posted a 10-11 record but his ERA and peripherals, 3.33 ERA and 1.17 WHIP, were encouraging alongside his career-high 202.2 innings pitched and 173 strikeouts. Hanson continued to pitch well, improve and grow as a starter in 2011 and was given the honor of starting on Opening Day for the Braves in 2012. Hanson had another first though in 2012, one that he would want to forget, as he was placed on the 15 day disabled list with a lower back strain. The Braves ended up trading Hanson at the end of the 2012 season to the Los Angeles Angels of Anaheim in exchange for closer Jordan Walden. Hanson's tenure with the Angels was short-lived though as after 15 appearances the Angels non-tendered the right-hander making him a free agent for the first time in his career.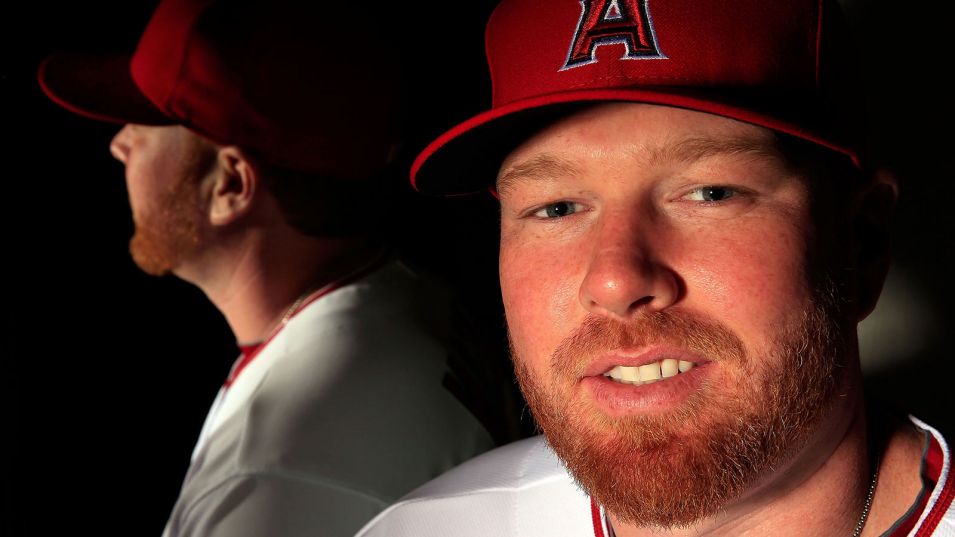 Hanson was not a free agent for long as the Texas Rangers signed him to a minor league deal with an invitation to spring training. Hanson did not make the team out of spring camp though and found himself a free agent once again before the 2014 season began. The Chicago White Sox were the next team to come calling looking for Hanson's services after also signing Tommy to a minor league deal. Hanson spent the season in Triple-A with the Charlotte Knights before another disabled list trip ended his season. Hanson attempted one last comeback in 2015 with the San Francisco Giants, another minor league deal, but Hanson would never reach the Major Leagues again in his short Major League career and tenure.
Hanson was a fastball, slider and curveball type pitcher that occasionally threw a changeup to keep left-handed hitters off balance. Tommy was a special talent and one that I can remember watching pitching and mature over the years as an Atlanta residence myself. I am a Yankees fan through-and-through but it's hard to not root for the Braves and their players while living down here since it's your only source of live MLB action. This one hurt me and I'm sad to see Tommy go… just a year younger than I am… too soon. RIP Tommy.