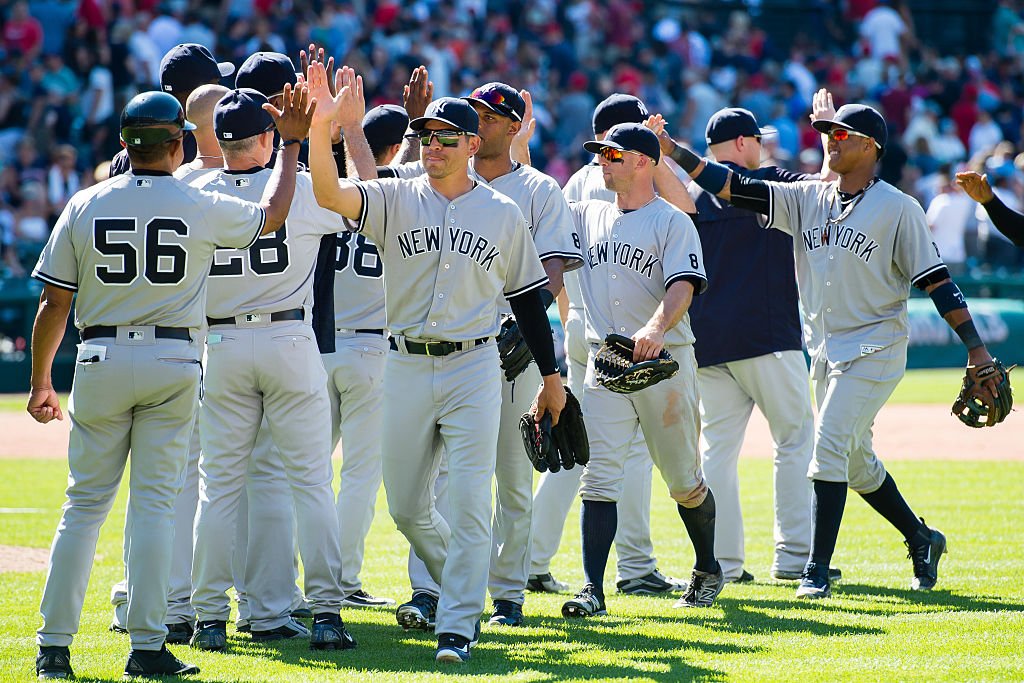 The New York Yankees have been playing some of their best baseball recently with impressive series victories in Cleveland before the All-Star break and series victories over the Baltimore Orioles and San Francisco Giants since while playing the Houston Astros tough before tonight's finale. Will that affect the team whatsoever in the USA Today's Weekly MLB Power Rankings? It didn't last time so let's find out what the crew thinks about the rising Yankees this time around.
With the Yankees recent string of success the team was able to climb a bit in the rankings from the #19 spot all the way to the #17 spot. Baby steps are baby steps but progress is progress. Everyone knows the Yankees have a long way to go in the American League East Division and in the playoff hunt but they have to start somewhere. Speaking of the AL East the rest of the division looks like this. The Baltimore Orioles finished the week 4th overall while the Boston Red Sox remained in the #7 slot. The Toronto Blue Jays are not far behind in the #9 spot while the Tampa Bay Rays are bringing up the rear in the division and in the rankings with the #26 ranking.
The biggest rise of the week went to the Oakland Athletics who are coming back from the dead seemingly without their ace Rich Hill after climbing three spots to the #23 position. Meanwhile the Chicago White Sox are in a free fall and they are now considering selling pieces off at the trading deadline after falling three spots to the #19 position overall.
The Top five teams according to the rankings are the Chicago Cubs, the San Francisco Giants, the Washington Nationals, the Baltimore Orioles and the Texas Rangers. Meanwhile the five teams that nobody wants to be right now are the #26 Tampa Bay Rays, the #27 Arizona Diamondbacks, the #28 Cincinnati Reds, the #29 Minnesota Twins and the #30 Atlanta Braves.
Take these rankings with a grain of salt because the August 1st trading deadline is now less than a week away. Get excited everyone, I feel a lot of player movement coming very, very soon.