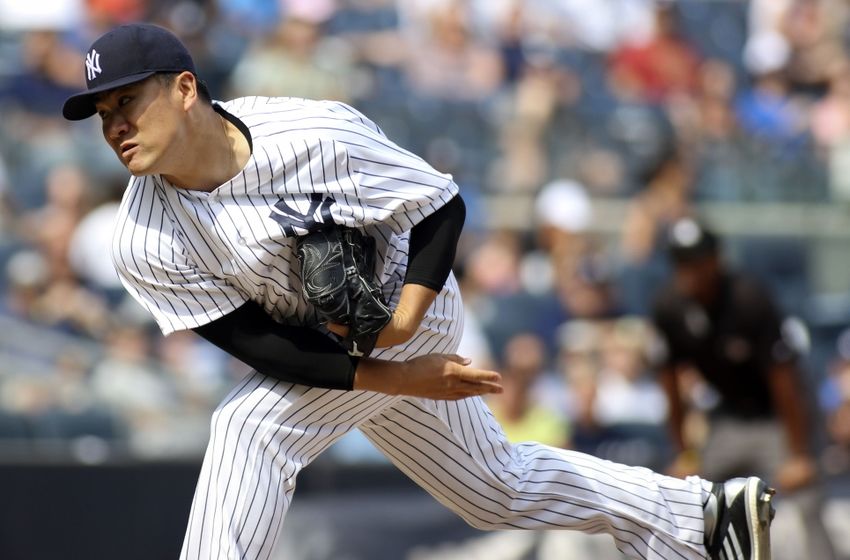 The New York Yankees and the Tampa Bay Rays are back at it again today in the Bronx as these two teams face off for the third time in this four game set. What a series this has been already and it's only going to get better, if that's even possible, today with this intense pitching matchup. What can both Masahiro Tanaka for the Yankees and Chris Archer for the Rays to do top the heroics of Tyler Austin on Thursday night? Let's find out.
Tanaka is making my argument for me that he should at least be in the discussion for the American League's Cy Young Award race. As the season goes on Tanaka only looks like he is getting stronger which is evident by his 5-0 record and 2.08 ERA in his last six starts dating back to August 7th. One of those starts includes a victory against these Rays despite giving up four runs in seven innings of work. In the start Tanaka struck out eight and walked none.
Archer is not having a great season by all accounts but he is still a talented player with a knack for beating the New York Yankees, 17 losses this season or not. Archer heads into the start tonight fresh off a no-decision in his last start against JA Happ and the Toronto Blue Jays, a start he left with the lead before the bullpen blew the lead.
The game will be played at 4:05 pm ET inside Yankee Stadium and can be seen on the YES Network, MLB Network and MLB TV. The Yankees have been playing playoff-type baseball for the better part of a month now and these kids the team has brought up haven't seemed fazed at all. This is uber-impressive and it only gets more impressive with every win as they step one step closer to the postseason. Need a win. Get a win. I keep saying it but only because it keeps working. Superstitions and all. Go Yankees!