The title of the post is meant to show sarcasm, but the general ideology behind the title remains the same. Your struggling starter for my struggling starter, and maybe a prospect to sweeten the deal? This may not work as the Kansas City Royals are presumably going to move into a rebuilding phase this winter, but what do you think about a Sonny Gray for Danny Duffy trade?
Duffy is a left-handed starter that the Yankees have coveted for quite a number of years. Now, this trade would be dependent on whether the Yankees bring back a CC Sabathia, or equivalent, to pitch out of the 5th starter spot. If the team brings back Sabathia on another one-year deal, and honestly, I think that they should, then this post becomes moot. If they don't, however, Duffy may be able to offer some value out of the 5th slot for New York. Now, before we completely trash the idea based on his 2018 stats alone, let's remember the stats for Duffy from the 2012-2017 seasons. Before Duffy posted an 8-12 record and 4.88 ERA in 155 innings pitched in 2018, the lefty pitched to a 3.43 ERA from 2012-2017. Duffy has two more years left on his contract, although the money owed is probably more than the Yankees are comfortable with. Duffy is set to make $15.250 million in 2019 and 2020, followed by a slight raise to $15.5 million in 2021. That's quite the undertaking, but Sonny Gray's salary would offset a lot of that for the 2019 season.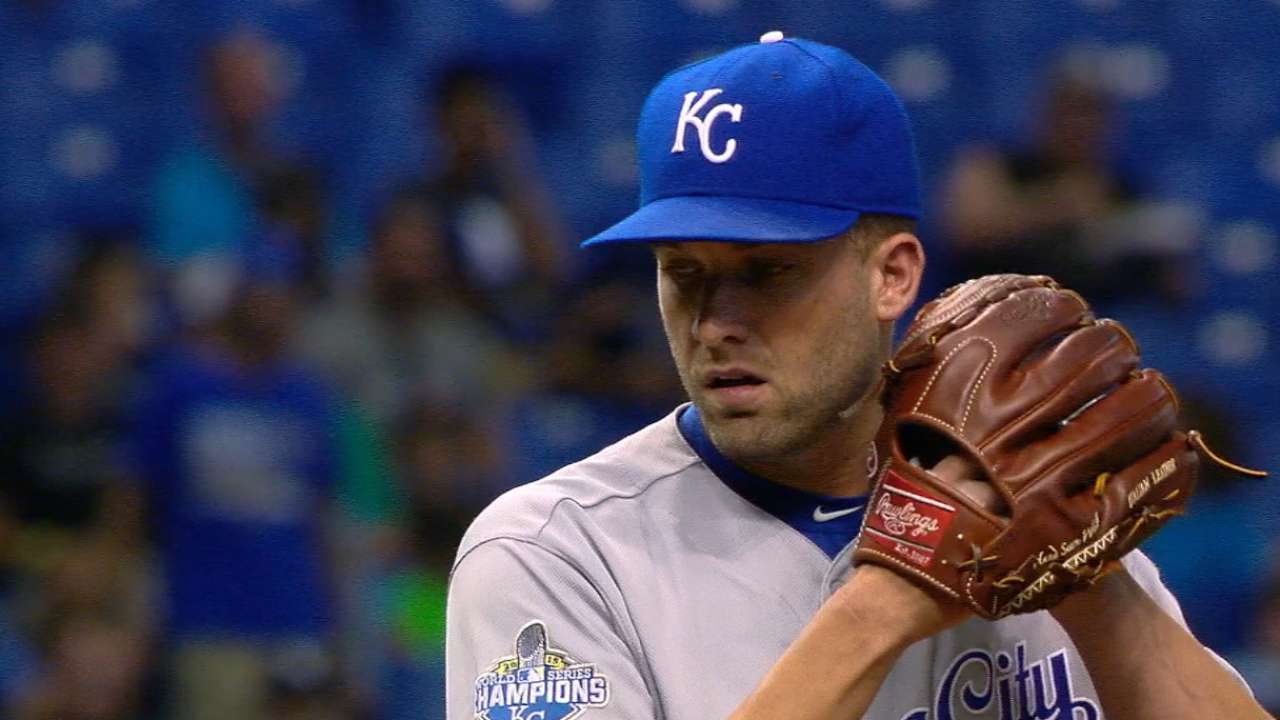 Would Kansas City be willing to take on Sonny Gray's contract and maybe a few million dollars of the salary to make the trade work with New York? The Yankees could add a prospect or two, no one special or game changing, to sweeten the pot for the Royals, if necessary. This seems like a deal that the Yankees could at least explore, although again this is dependent on what New York does with CC Sabathia in their fifth starter slot.
Moves like this don't win a World Series for you, but sometimes they go a long way. If the Yankees could have a durable lefty at the back end of the rotation that can keep the team in games every fifth day, that's a victory in my eyes. If Duffy could pitch in 2019 like he did from 2012 to 2017, that's a huge victory for New York. His trade value is at its lowest, and the Royals are presumably entering a total rebuild, so the deal makes sense. It is just whether the Yankees and Kansas City can work out the financials that may keep a deal from happening.
Stay tuned.