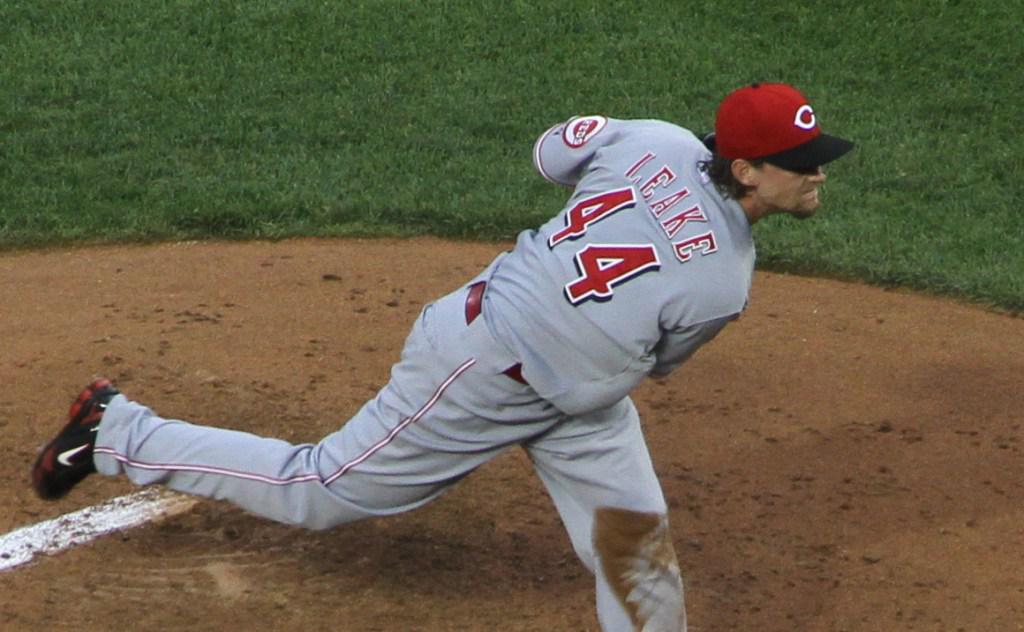 With all the talk surrounding the New York Yankees and their offseason plans before the 2016 season many names are being thrown around like the team is playing with house money. Unfortunately for the fans of the Yankees the team is not playing with house money, they are playing with Hal's money and no matter how many times he stands at a podium and tells the fans that he's not cheap I don't think he is convincing many fans otherwise. In a free agent market where his father would snatch up David Price, Johnny Cueto, Jeff Samardzija and Jordan Zimmerman Hal may, or he may not, only open up the strings for Mike Leake.
Leake was said to be a trade target for the New York Yankees at this past July 31st trading deadline before the Cincinnati Reds traded the right-hander to the San Francisco Giants for a couple of prospects that I have never heard of and that San Francisco fans are not losing any sleep over. New York, in my opinion with hindsight being 20/20 like it is, dropped the ball in acquiring Leake and a wrong, for lack of a better word, could be righted this winter with just a paycheck.
Leake will not qualify for a qualifying offer since he was traded during the season meaning the Yankees could hold onto their first round draft pick for the 2016 season. Leake will also not command the salary or the years that many of this year's free agent crop will command. Leake will not touch the $30 million AAV that Zack Greinke is expected to ask for and he will not come anywhere near the six or seven years that David Price is said to be requesting this offseason. Leake could end up signing for three years or so with a modest $12 million AAV, although that is simply my estimation and I could be wrong.
Leake doesn't solve the Yankees "lack of an ace" problem the team has but if the club feels like that ace could be either Masahiro Tanaka or Luis Severino then having a potential #2, but likely solid #3, starter in Leake would be ideal for the club. Leake will eat innings and keep you in almost every single ball game which is huge for a team that is built around a solid offense and a juggernaut of a bullpen.