Good morning Yankees family and welcome to the final game during the regular season between the New York Yankees and the Minnesota Twins. It is getaway day here in the Bronx as after the game the Yankees will use their final off day of the regular season to make the trip to Toronto to take on the Toronto Blue Jays inside the Rogers Centre. Days off and travel days are all the more sweet after a victory so that is the mission and the goal for the boys in pinstripes this afternoon. Taking the mound for the Yankees will be Masahiro Tanaka while the Twins will counter with an old foe and teammate in Bartolo Colon. If George Steinbrenner were alive you have to wonder if The Boss would have had any nice nicknames for Colon during his tenure in the Bronx. The things that make you go "hmmmmm."
Tanaka bounced back in his last start against the Orioles with seven strong innings of work allowing just two runs on eight hits with eight strikeouts in a victory. This was a much improved start over the clunker Tanaka had against the Texas Rangers in Arlington when the right-hander allowed seven runs in just four innings of work in a Yankees loss.

The Yankees have decided to move Luis Severino up to start this afternoon in the Bronx instead of Tanaka.
Colon has fallen back into his early-season ways lately for the Twins after being seemingly rejuvenated after signing with the club earlier in the summer. In three September starts Colon has posted an 0-3 record with a 7.53 ERA including a four run in six innings start against the Toronto Blue Jays in his last start. Colon has pitched against the Yankees 20 times in his long career and heads into his 21st appearance against the Bronx Bombers sporting a 6-8 record with a 5.81 ERA in 110 innings.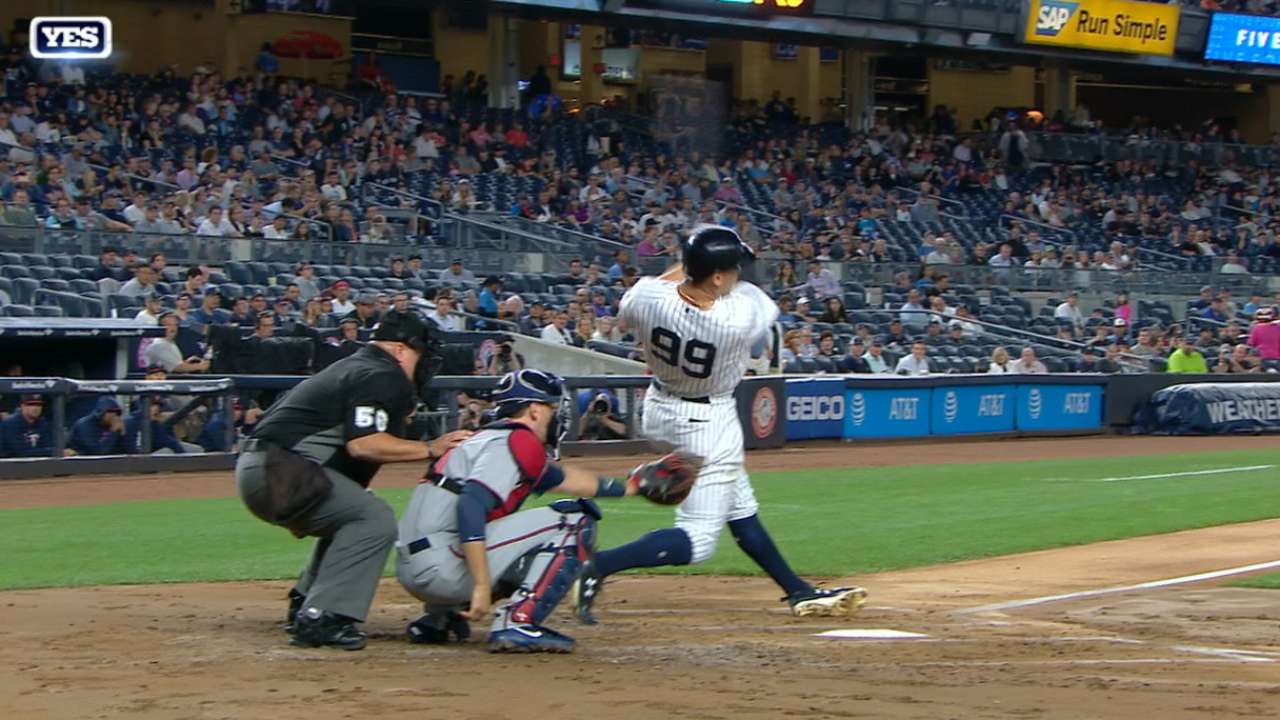 The game will be played at 1:05 pm ET inside Yankee Stadium and can be seen on the YES Network, ESPN and MLB TV. You can also follow along in your cars and on the radio by tuning into the WFAN broadcast with John Sterling and Suzyn Waldman. This will be the last time that the Yankees see the Twins before a potential AL Wild Card Playoff game so enjoy it while you can, and enjoy hitting a few home runs off a former teammate in Colon while you're at it. Enjoy the game, need a win so get a win, and let's make the playoffs. Go Yankees!!