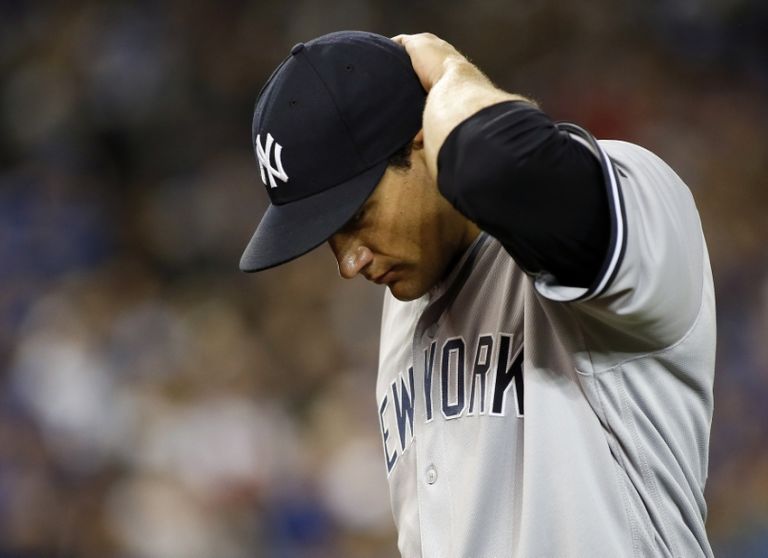 Another night spent at home in front of a computer screen watching my favorite sports team in all the land, the New York Yankees. As much as I get frustrated with this team I love them and I continue to support them and will do so tonight when the club plays host to the Oakland Athletics. In the pitching matchup for the evening the Yankees will send Nathan Eovaldi to the mound to face off against a tough righty in Kendall Graveman for the A's. The game will be played at 7:05 pm ET inside Yankee Stadium and can be seen on the YES Network and MLB TV.
See the series finale tomorrow night in the Bronx or any game home or away for the Yankees this season by clicking the Yankees tickets link at the top of the blog. This, through our partnership with Ticket Monster, can get you into the game with a little extra spending cash for a two-foot-long cheesesteak or for however much the beer is these days in the Bronx. Ticket Monster does not charge shipping or add on any fees to their tickets like others do, what you see is what you get. That's not unlike what you see and what you get from us if you follow us on Twitter (@GreedyStripes). What you see is true Yankees fandom and passion and what you get is our opinions, our articles and us following along with each and every Yankees game this season.
Without further ado, the New York Yankees and the Oakland Athletics. Go Yankees!