So, you guys and girls remember that time I broke it down and explained how the New York Yankees could not only sign both Manny Machado and Bryce Harper off the free agent market, but they could also do it while staying under the luxury tax? Yeah, about that. That didn't exactly work out and now it seems like it is unlikely that the Yankees sign either of the 26-year old "generational" talents off the free agent market this offseason. I mean, they could, but after crunching the numbers on the payroll does it look completely unlikely? Keep reading…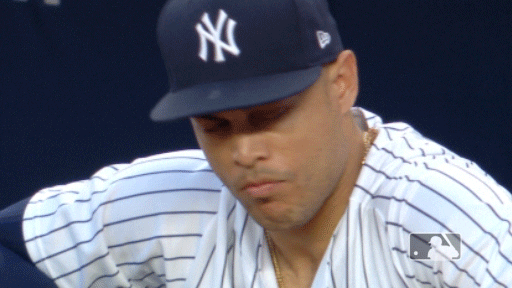 Guaranteed 2019 Contracts (AAV in Parenthesis)
Giancarlo Stanton
- $26 million ($25 million)
13-year deal worth $325 million with a full no-trade clause, an opt-out clause after the 2020 season, and a 2028 team option worth $25 million with a $10 million buyout. Stanton also receives $50,000 for each All-Star appearance, Silver Slugger Award and Gold Glove Award. Stanton also receives $100,000 per MVP Award and $500,000 for each World Series MVP Award achieved throughout the contract. If Stanton does not opt-out after the 2020 season the Miami Marlins will retain $30 million in Stanton's salary.
Masahiro Tanaka
- $22 million ($22,142,857 million)
Seven-year deal worth $155 million with a full no-trade clause.
Jacoby Ellsbury
- $21,142,857 million ($21,857,143 million)
Seven-year deal worth $153 million including a team option for the 2021 season worth $21 million and a $5 million buyout. Ellsbury also contains a full no-trade clause written into his contract.
Aroldis Chapman
- $15 million plus $2.2 million signing bonus ($17.2 million)
Five-year deal worth $86 million including an $11 million signing bonus paid in equal increments ($2.2 million) annually throughout the length of the contract. Chapman has an opt-out clause after the 2019 season and a full no-trade clause through 2019. Chapman has a modified no-trade clause for 2020 and 2021 if he does not exercise his opt-our clause that keeps him from being traded to a West Coast team.
JA Happ
- $17 million ($17 million)
Two-year deal worth $34 million including a vesting option for 2021 worth $17 million if Happ pitches 165 IP or makes 27 starts in 2020.
CC Sabathia
- $8 million ($8 million)
One-year deal worth $8 million
Brett Gardner
- $7.5 million ($7.5 million)
One-year deal worth $7.5 million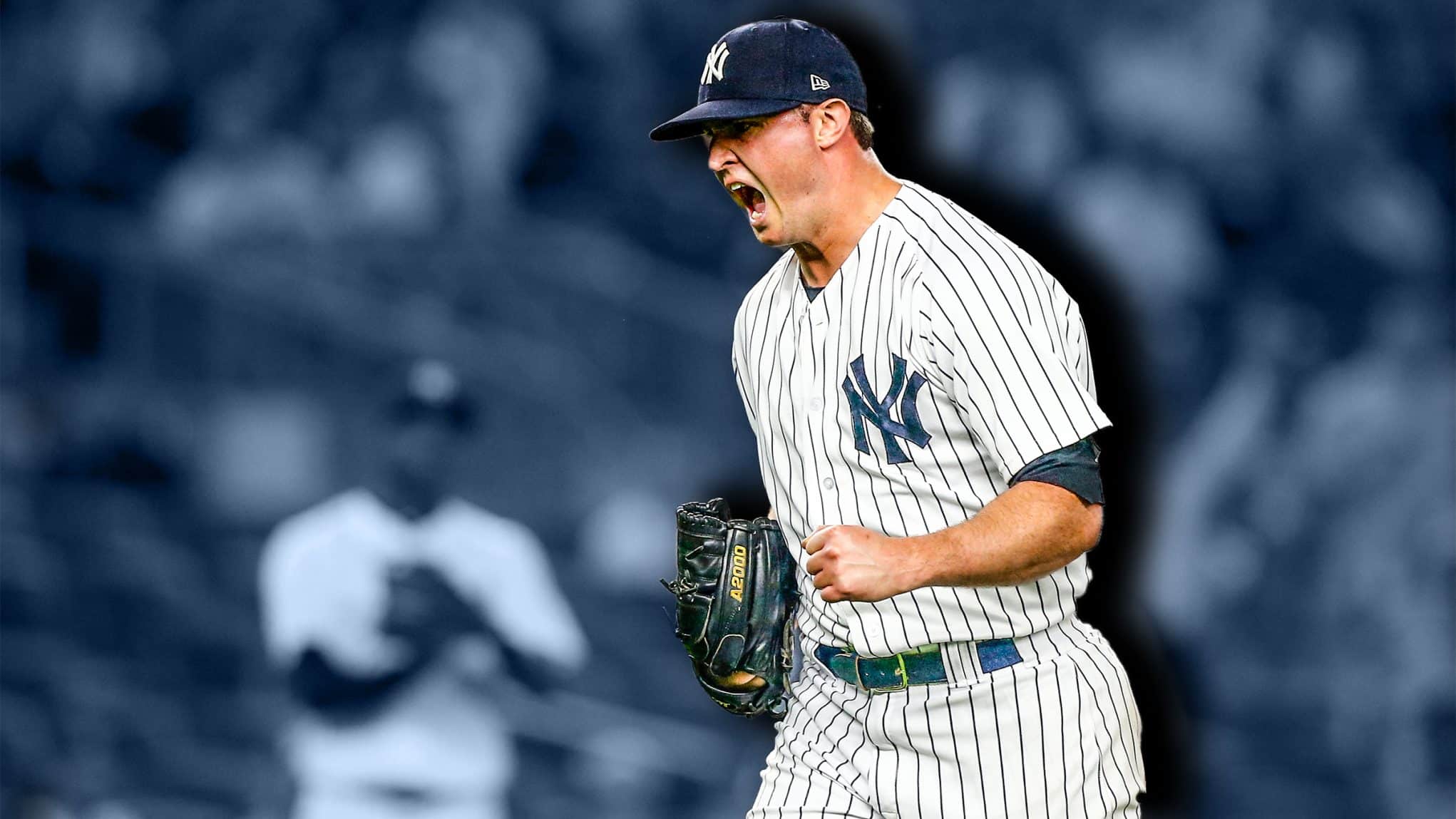 Zach Britton
- $13 million ($13 million)
Three-year deal with an opt-out after two years if the fourth-year team option and player option is not picked up by the club after the second year. The contract could be anywhere from two-years and $26 million, three-years and $39 million if the fourth-year option is declined but Britton does not opt-out, to four-years and $53 million. Britton will also receive $1 million if he is traded any time throughout the contract.
DJ LeMahieu
- $12 million ($12 million)
Two-year deal worth $24 million
Troy Tulowitzki
- $555K ($555K)
One-year deal worth $555K (remaining salary paid by the Toronto Blue Jays) with a full no-trade clause.
Total: $144,397,857 million (145,155,119 million)
All salaries via Spotrac.com
Remember, and I don't know why there is a difference here, that arbitration salaries are classified as non-guaranteed contracts. That's why those salaries that were agreed upon by eight of the nine arbitration eligible Yankees players this week are not listed here.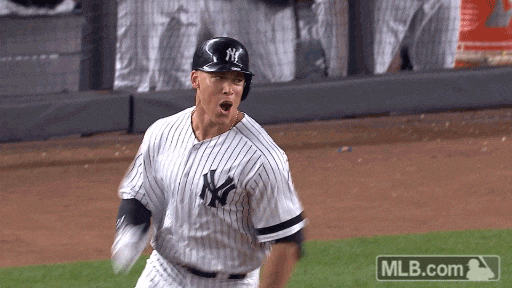 Pre-Arbitration 2019 Salaries – Valued at $555K each (waiver options in parenthesis)
Total: $11,655,000 million (21 players x $555K each)
Without waiver options for the Minor Leagues the players without a waiver option by their name cannot be sent down to Triple-A without first clearing waivers and cannot be sent down without their consent. Also, I am well aware that there are 22 players listed here and the tally only has 11 players on it. I am assuming that one of these 22 players, Luis Cessa please, will be designated for assignment once the DJ LeMahieu contract is official, presumably next week.
All courtesy of Spotrac.com
2019 Contracts for Arbitration-Eligible Players (MLBTR Projections in Parenthesis)
Dellin Betances
(Arb 3) – $7.125 million ($6.4 million)
Greg Bird
(Arb 1) – $1.2 million ($1.5 million)
Sonny Gray
(Arb 3) – $7.5 million ($9.1 million)
Didi Gregorius
(Arb 4) – $11.75 million ($12.4 million)
Aaron Hicks
(Arb 3) – $6 million ($6.2 million)
Tommy Kahnle
(Arb 2) – $1,387,500 million ($1.5 million)
James Paxton
(Arb 3) – $8.575 million ($9.0 million)
Austin Romine
(Arb 3) – $1.8 million ($2.0 million)
Luis Severino
(Arb 1) – $5.1 million (projection, potentially heading to arbitration hearing)
Total: $44,437,506 ($53.2 million)
Let me be the first, well probably the 1,000,000th, to say that I find it to be absolutely ridiculous that the Yankees are pinching pennies (at all) with ace Luis Severino. It has been reported that the Yankees offered $4.4 million while Severino asked the Yankees for $5.25 million. The Yankees are really going to squabble over $850K? Seriously? Especially with the obvious fact that the Yankees
could see a contract like Sonny Gray moved in a deal now that his potential new team, cash-strapped teams like the Milwaukee Brewers, Cincinnati Reds or San Diego Padres, know exactly how much salary they would be taking back in a potential deal. This isn't the beginning of the end of Severino inside a Yankees uniform like some have made it out to be, but damn it's not a good look either.
Retained Salaries per Spotrac
Brett Gardner – $2 million buyout of his 2019 team option
Alex Rodriguez – $4 million in deferred salary
Why in the world is this team STILL paying Alex Rodriguez?
2019 Total Yankees Salaries As of 1/12/19
2019 Luxury Tax Threshold According to MLB.com
And now it makes sense that the Yankees would argue with Luis Severino over $850K? Maybe? Not really, as you add payroll every time you purchase a contract and add someone to the 40-man roster throughout the season. The Yankees are over the luxury tax threshold, but just barely (if at all… remember, Luis Severino's salary is still a projection) Especially when you consider just how likely it is for Sonny Gray to be traded, as we mentioned earlier, now that the team and 5th starter CC Sabathia has a clean bill of health, all things considered. So, do the Yankees have the money to add much more? Do the Yankees have the ability to add a reliever in Adam Ottavino? An infielder in Manny Machado? An outfielder in Bryce Harper? The luxury tax and the penalties for going over the luxury tax may have the answer for that.




EDIT: According to Fangraphs you have to include an extra $17 million to your luxury tax to cover medical expenses, travel expenses, etc. according to the Collective Bargaining agreement. Either way, the Yankees are over the luxury tax threshold.
For teams that are exceeding the luxury tax threshold for the first time, which the Yankees are after resetting their penalties by getting under the luxury tax threshold last season, the penalty for every dollar spent over the $206 million luxury tax threshold is a 20% penalty up to $20 million. To use even numbers, for every $10 million the Yankees go over the threshold the team must pay an extra $2 million to the league in penalties, obviously meaning $20 million would force the team to incur $4 million in penalties. If the team exceeds $20 million over the cap, but spends under $40 million over the luxury tax threshold, the penalty grows to 32% after a 12% surtax. Exceeding $40 million over the cap penalizes a team 62.5% (42.5% surtax on top of initial 20% tax) on every dollar as well as costing the team 10 places in the Rule 4 MLB Draft. The top six picks are protected, but a team with a 7th overall pick or later would see their highest selection in the MLB First Year Players Draft moved back 10 places. If your team falls in the top six of the MLB Draft, which the Yankees do not, they would see their second highest pick in the draft moved back by 10 places instead.
So, a hypothetical deal worth $30 million annually in salary for either Harper or Machado would cost the Yankees an extra $9.6 million in 2019 alone. Signing both to a pair of $30 million annual salaries would end up costing the Yankees $85.5 million in 2019 instead of the $60 million that most Yankees fans see, thus making it like the Yankees are signing three generational talents instead of just two. That's also not counting the fact that the tax penalties get tougher each year the Yankees are over the cap and the fact that New York will slide 10 places in the draft.
A hypothetical deal with Adam Ottavino though, projected to earn $10 million annually over three-years according to MLB Trade Rumors, would only cost the Yankees a total of $12 million though and would allow the team to keep their current position in the 2019 MLB Draft. That's before considering that the Yankees could potentially move at least $7.5 million in Sonny Gray's salary, thus costing the Yankees less in terms of luxury tax penalties by signing Ottavino.
In closing, Ken Rosenthal and many other insiders may not be counting out the Yankees just yet, but the numbers don't lie. Aside from the possibility of signing RHP Ottavino, a signing I am a huge supporter of, it looks like the Yankees heavy lifting this offseason, barring a major trade, is over. The Yankees may grab Ottavino to finish off the bullpen, or they may head into spring training with the team as it is currently assembled, but one thing seems really clear though, given the history of Hal Steinbrenner as the Yankees principal owner, neither Machado nor Harper will be donning pinstripes in 2019.
Grab your pitchforks, Yankees fans, this is going to be a wild month of January and February when these two 26-year old players sign elsewhere. Be ready.