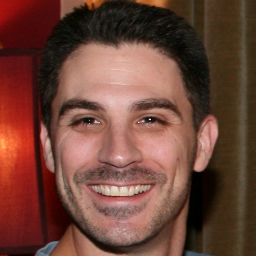 Today we are going to do something a little different when it comes to Prospects Month and our run of interviews we have been showcasing, today we will share an interview that we had with Yahoo Sports contributor and sports writer Chris Carelli. You can follow Mr. Carelli on Twitter by following @Chris_Carelli, and you should because his tweets are as good as his coverage of our beloved Yankees. Enjoy this interview that Mr. Carelli was kind enough to take the time for to help out with Prospects Month.
The Greedy Pinstripes: How long have you been a sports writer, editor, and guru (my opinion)?
Chris Carelli: Not sure about the guru status, but thanks! I've been publishing online since March 2011 when I created my site,
The Baseball Stance
. I began editing not long after.
TGP: What was your biggest inspiration when it came to sports and covering it on this end of the spectrum?
CC:
I was very fortunate to be a student and then an intern for Vince Gennaro while pursuing my M.S. in Sports Business Management at Manhattanville College (I graduated in August 2011). Gennaro is the President of Society for American Baseball Research (SABR), a MLB consultant, author and frequent guest on MLB Confidential on the MLB Network. I took two classes with him, the first covered the business of baseball and the second was a baseball analytics class which assisted him with a book project. I continued that research project with him as an intern for six months. It is through working with him that I became increasingly interested in baseball analytics and writing commentary about baseball.
TGP: Favorite team/sports growing up?
CC:
I grew up in Schenectady, New York, which is just west of Albany. So it was mostly New York sports for me, and baseball has always been my true passion. I received my first Yankees batting helmet at 5 years old (1977) and the rest was history from there. I used to listen to radio broadcasts of the Yankees with my grandfather as a young boy sitting in his kitchen. I played varsity baseball in high school (all glove and speed) but as many realize, being a spectator was in my future. I wrestled and golfed in high school at the varsity level as well. I've been a fan of the Dallas Cowboys (don't hate me NY fans, I'm from upstate and the Bills were awful, and yes Tony Romo might be a curse, though I still back him and the team), New York Islanders and New York Knicks for as long as I can remember. I'm a big Syracuse Orange fan as well (my father was raised in Syracuse).
TGP: How did you come about covering the St. Louis Cardinals in 2011 and 2012?
CC:
Interesting road. I was initially noticed by one of FanSided's editors for Call to the Pen, their general baseball site, and I began to write for them. After some time, I inquired about editorial roles within the FanSided network and the Cardinals site was open. I applied and was accepted. The site was not heavily visited at the time, but I hired some pretty good writers and when I left to be the editor for their Yankees site, (Yanks Go Yard), Redbird Rants was among the highest ranked sites among their MLB sites. I had the same success with YGY, surpassing what I accomplished with Redbird Rants. I came to respect the Cardinals organization and their fans after a short period of time.
TGP: Do you or do you not have the greatest job in all of sports? I would think the former but what are your thoughts?
CC:
YES! I only wish I knew I wanted to write about sports, particularly baseball, when I was in college. Changing my career path at 39 has made it difficult to make the next step. I'll be 42 in February; there are many talented and younger writers gunning for the same roles and who have more time and the ability to move about in order to advance their career. My work with Sportsideo, as Director of Content Strategy, also allows me to work in the sports industry in a different capacity.
TGP: How did you get involved with Yahoo Sports contributing Yankees content to them?
CC:
I saw that a former editor I know from my time with FanSided was contributing New York Mets content and inquired with him how he got into it. I reached out to them, sent them my work etc. I passed their testing process and now I'm one of a few Yankees contributors.
"Carelli made me an offer I couldn't refuse"
TGP: How awesome was it to interview Chipper Jones? That must have been awesome, no?
CC:
When I was initially asked if I wanted to do it, I was really excited to be interviewing a player I watched for his entire career and one so respected in the game. Then, I got a little nervous. I had interviewed college players before, but never a professional, let alone someone as good as Jones. Was I going to ask the right questions and get him to answer them fully? It was an honor performing the interview. He was very candid with his responses. He loves the game.
TGP: Have you began posturing and bribery yet on Dan Le Batard's Hall of Fame vote yet?
CC:
Well, with Le Batard out of the picture, I will certainly lobby anyone else who has a vote to give away. I think the whole thing got blown out of proportion and the BBWAA went to extreme measures because the whole Deadspin thing made them look really bad. If some changes come to the process and the people who are allowed to vote for Hall of Fame enshrinement is expanded it can only help the perception among fans that the HoF is doing everything they can to ensure the best players are inducted. Right now, sentiment with many I see is that they are not.
TGP: Do you consider yourself more of a sabermetrics guy or an old school "eye test" kind of guy?
CC:
My time with Vince Gennaro taught me a lot about advanced baseball metrics. Until that time, I was simply a back of the baseball card guy. Stats always mattered to me; I began collecting baseball cards as a young kid and loved looking at the back of the cards. Even then I studied them. Now that said, I'm in the camp which tries so hard to use a balance of sabermetrics and what I see with the naked eye. I would say that I lean toward sabermetrics in my evaluations, but I leave it up to the experts in that field to develop the numbers and really dig deep into what they mean and write solely about advanced metrics. I'd rather write about what I see on the field and how it affects a team in any number of ways, using the advanced metrics as a basis when needed. I want to provide my opinion and want my work to be understood by those on both sides of the fence.
TGP: In my time spent on various blogs, forums, and on Twitter the fan base is broken down into two categories: "Prospect Humpers" and another group I have not come up with a flashy and catchy name for yet that are more than willing to trade prospects for the "sure thing." Which team are you going to bat for?
CC:
Good question. I see a lot of Yankees fans piss and moan about the farm system and how much of a wreck it is, and they are not wrong. However, if the Yankees were to be able to build a stronger system, I think it should be used for assets as well as bringing up homegrown players to the Bronx. If you told me the Yankees had the prospects available to get a player like Mike Trout or Clayton Kershaw, I'd trade them in a heartbeat. Then I'd use the wealth to secure the guy with a long-term deal. So long as the Yankees spend the money they do, seldom will we see a player make it to the show in New York. Their efforts will continue to be about signing the best players available on the market when they can.
TGP:
Congratulations on officially becoming a member of the IBWAA, Internet Baseball Writers Association of America. Tell everyone reading who doesn't know what that entails, myself included, what comes with that if you don't mind.
CC:
Thanks. Here is their quick description; "
The Internet Baseball Writers Association of America (IBWAA) was created July 4, 2009 to organize and promote the growing online baseball media, and to serve as a digital alternative to the Baseball Writers Association of America (BBWAA)."
The IBWAA conducts end of year voting for individual awards and conducts their own Hall of Fame balloting. They inducted the same three players as the BBWAA did, but also added Craig Biggio. They inducted Mike Piazza last season, and have yet to induct Barry Larkin, so there are some differences in opinion among the group when compared to the BBWAA. The IBWAA is comprised of some lofty names in the world of Internet baseball writers, but they are a very open group. You should consider looking into it.
TGP:
What is your ultimate goal in your sports writing career? Is it to cover a specific team? Be on MLB Network?
CC:
I'd love a crack at being a beat writer, but that ship unfortunately has probably sailed for me. I'm unable to move because my family is cemented in the area, so it would have to be something in New York and I'm guessing there are many others in a pecking order for replacing the reporters doing it now. I'd like to continue to build my personal brand as a baseball commentator and become more universally known through my work. So, becoming a contributing writer for Yahoo Sports was a great move for me as far as audience reach. I'll continue to look for freelance work with prominent publishers, otherwise I will write for my site. I wish I knew 20+ years ago that doing something that makes you happy is sometimes worth more than working a job which pays well, but offers little else.
TGP: If you were the Yankees GM for a day what moves would you make? Don't really have to be realistic here.
CC:
Glad I don't have to be realistic, because Brian Cashman, while perceived to have gained greater authority in recent years, still takes a back seat to an ownership which continues to make questionable moves derailing the his efforts. If the job was handed to me
today
, for a day, I'd be sure to nail down Masahiro Tanaka with whatever it took to do so. This rotation needs to get younger and stronger quick. After all the spending this offseason, getting Tanaka would be the icing on the cake. I'd try to convince ownership that Alex Rodriguez's deal should be bought out if they can't figure out a way to get it terminated by conduct clauses within. He's a drain on the psyche of the team at this point and missing a full year, turning 40 in 2015, he'll be worthless in my opinion. They don't need the side show. Finally, by the end of the day's business, I'd sign Grant Balfour. Put me in the camp of loving David Robertson, but not feeling all too confident in his ability to close out games.
TGP: Most famous person in your cell phone?
CC:
Former
New York Islander great Bob Nystrom.
TGP: Most embarrassing song in your iPod?
CC:
Not sure how embarrassing it is or not (let the readers decide) but the song on my iPhone that makes the least sense when looking through the rest of the list is "Linger" by The Cranberries.
TGP: Not really a question but your boys are absolutely adorable! Having just had my second boy fatherhood is the best, no?
CC: Congratulations! Thanks, I really appreciate that. Yes, fatherhood is fantastic! I left my job seven-plus years ago to stay home fulltime with my oldest son when he was just one-month old and continued on with the younger boy who is now in kindergarten. Not only have I enjoyed it, but it allowed my career path to change. I work at home during the day and get to be with them when they return from school. I couldn't be happier to be a father.
We truly appreciate and thank Mr. Carelli for taking the time for us to do this interview, it means more to us and our fans then you probably realize. We're a small time blog in my opinion barely outside of our second year in the business and are still firm believers in being SOCIAL in social media and all of us bloggers and fans covering the Yankees to be on the same team, not in a competition, so we appreciate it when others share our views and thoughts on the matter. The fans and the readers win so again we appreciate it. Be sure to check out Mr. Carelli's blog, The Baseball Stance, his articles showcased on Yahoo, Sportsideo, the interview with Chipper Jones, and his work from our friends at Yanks Go Yard in 2012. Hope everyone enjoyed reading this as much as we enjoyed conducting it.