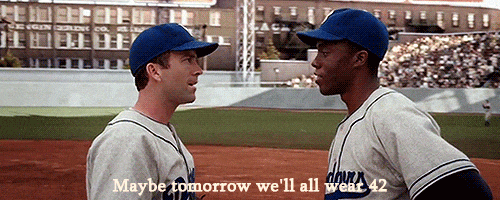 Because why not? It's not like we have much else to do. Maybe catch up on some television, read a book, watch a movie, catch a Pokemon. Whatever. With this first official off day of the All-Star break I wanted to take the opportunity to rank the best baseball movies of all time, in my opinion. If your opinion differs leave it down below in the comments section of the site.
1. Pride of the Yankees

2. Bull Durham

3. Major League

4. The Sandlot

5. Field of Dreams

6. The Natural

7. Moneyball

8. Bad News Bears

9. 42

10. League of Their Own (Women hate me now all around the world)
An honorable mention goes to Eight Men Out which covered the Black Sox scandal and Shoeless Joe Jackson. If memory served it had Charlie Sheen playing Shoeless Joe (talk about some foreshadowing) so you can't really go wrong with that now can you?