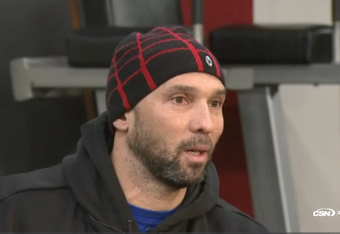 I can't say I'm ecstatic about it, but I am happy to report that the Yankees have agreed to sign Raul Ibanez.
The deal has a guarantee of $1.1 million, with plate appearance incentives that could get Raul another $2.9 million.
I believe the combination of Ibanez and Andruw Jones will be a big upgrade over Jorge Posada as the team's DH. The rest of the lineup is unchanged, so there's good reason to believe the Yankee offense is better than it was in 2011. Couple that with what looks to be a really formidable pitching rotation, and I'm now really looking forward to this season.