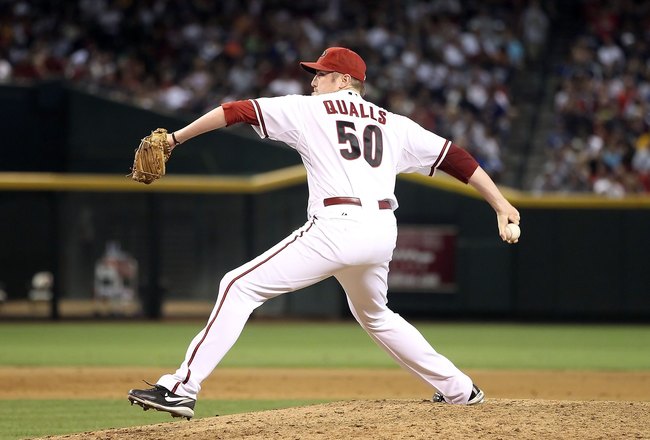 Chad Qualls, a few days after being designated for assignment (DFA), has been traded to the New York Yankees for a player to be named later (PTBNL) or cash considerations. The Yankees basically stole the guy who is a right handed reliever and closer type with tons of major league experience. He was not exactly tearing up the National League, do not get me wrong, so do not expect him to be the savior.
For those who care here are his stats for this season from
fangraphs.
It will be interesting to see who, if it is a player, we give back to the Phillies for Qualls.
The Yankees have designated Mike Antonelli, who they claimed off waivers from the Baltimore Orioles, for assignment to make room for Qualls on the 40 man roster.