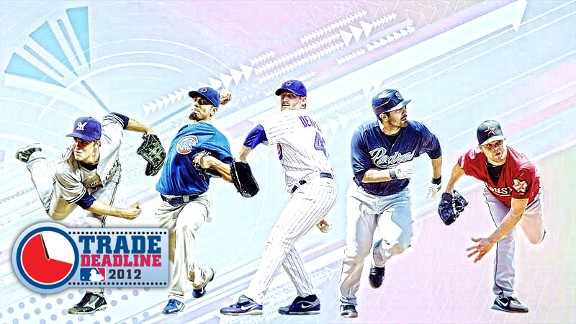 Late in the morning today the Dodgers acquired Hanley Ramirez and Randy Choate in a "blockbuster" trade that sent Nathan Eovaldi and Scott McGough to the Marlins. I called it yesterday, well I said Hanley was going to the Red Sox but still, that the "we're not having a fire sale we're only making trades to make our team better" line was complete crap.
The Pittsburgh Pirates, who already have a scary pitching rotation, acquire Houston Astro's ace Wandy Rodriguez yesterday for three minor leaguers who I have never heard of (and I tend to pay attention to the minors a ton).
The Tampa Bay Rays, for reasons I still cannot understand, acquired Ryan Roberts from the Arizona Diamondbacks. "Tat Man" was designated for assignment sometime yesterday. Roberts will be under Tampa team control through the 2015 season.