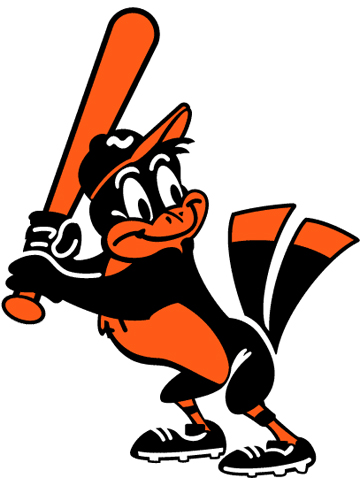 I am sure the biggest question floating around Yankee town is who would we rather face, the Texas Rangers or the Baltimore Orioles? It is actually a pretty tough question in my opinion and I am pretty shocked by it. I always tend to rely on stats but I do not think that is going to work this time because the biggest flaw and eye catcher is the difference in run differential. Texas had the 5th best run differential in the majors at +101 3 spots behind the 2nd best Yankees at +136. The Orioles came in with a +7 run differential which is 16th in the league but in the final month they made up for then 50 points in the stat. The head to head match ups are small sample sizes and drawn out through an entire 162 game marathon so they are tough to use as well. In case you were wondering though we were 4-3 against Texas this season and 9-9 against Baltimore with a losing record at home and a winning record in Camden Yards, go figure.
Texas in years past was known for a big offense but never had enough pitching until recently and that was still the case somewhat this season. Matt Harrison had nice stats and 18 wins and I think Yu Darvish exceeded everyone's expectations this season with a solid rookie campaign. The offense, averaging a MLB best 4.99 runs a game led the way once again to the post season. The Yankees were 2nd in the league with 4.96 runs per game. The Orioles were 15th in the league with 4.40 runs per game. The Yankees surprisingly, using team ERA anyway, out pitched both teams with a 12th ranked 3.86 team era this season. Baltimore was 13th with a 3.90 and Texas followed the Yankees and O's with an 18th best 4.02 team ERA.
You know why I brought up all these stats? Me either... This is a new season. All I can base it on, since this game is only in the 3rd inning and tied at 1 each, is my gut. The Orioles find ways to win, they have that shut down bullpen (except for Pedro Strop against us in August and September), they do not lose in extra innings or close games and they have Buck Schowalter at the helm. Buck could manage the Orioles AND the Yankees at the same time and do a better job then Girardi in my opinion. If I had to choose the last team I would want to see is the Orioles in the ALDS to be honest. Do not get me wrong I say bring on any and all challengers because I do not want to hear about an easy walk into the World Series but in a perfect world Id rather open up in Texas then in Baltimore.
The Orioles, very literally for once, actually defy the odds and spit in the face of the stats...