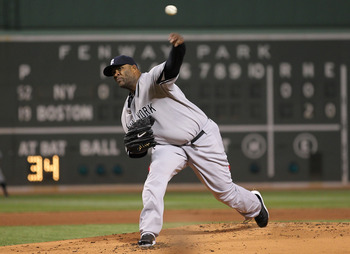 The Yankees and the Red Sox continue their rivalry as the Yanks try and continue their climb back into the playoff race and the AL East. The pitching match up tonight is CC Sabathia against Ryan Dempster and it can be seen at 8:10 pm ET on ESPN's Sunday Night Baseball. We should be able to get to Dempster who is sporting a 4.50 ERA this year for the Red Sox. I know he owned us earlier in the season but the offense looks much different now then it did then so the Yankees should feel confident going into tonight's game.
Here is the Yankees lineup
Brett Gardner CF
Ichiro Suzuki RF
Robinson Cano 2B
Alfonso Soriano LF
Alex Rodriguez 3B
Curtis Granderson DH
Eduardo Nunez SS
Lyle Overbay 1B
Chris Stewart C
Follow us on twitter by following @GreedyStripes. Go Yankees!!!