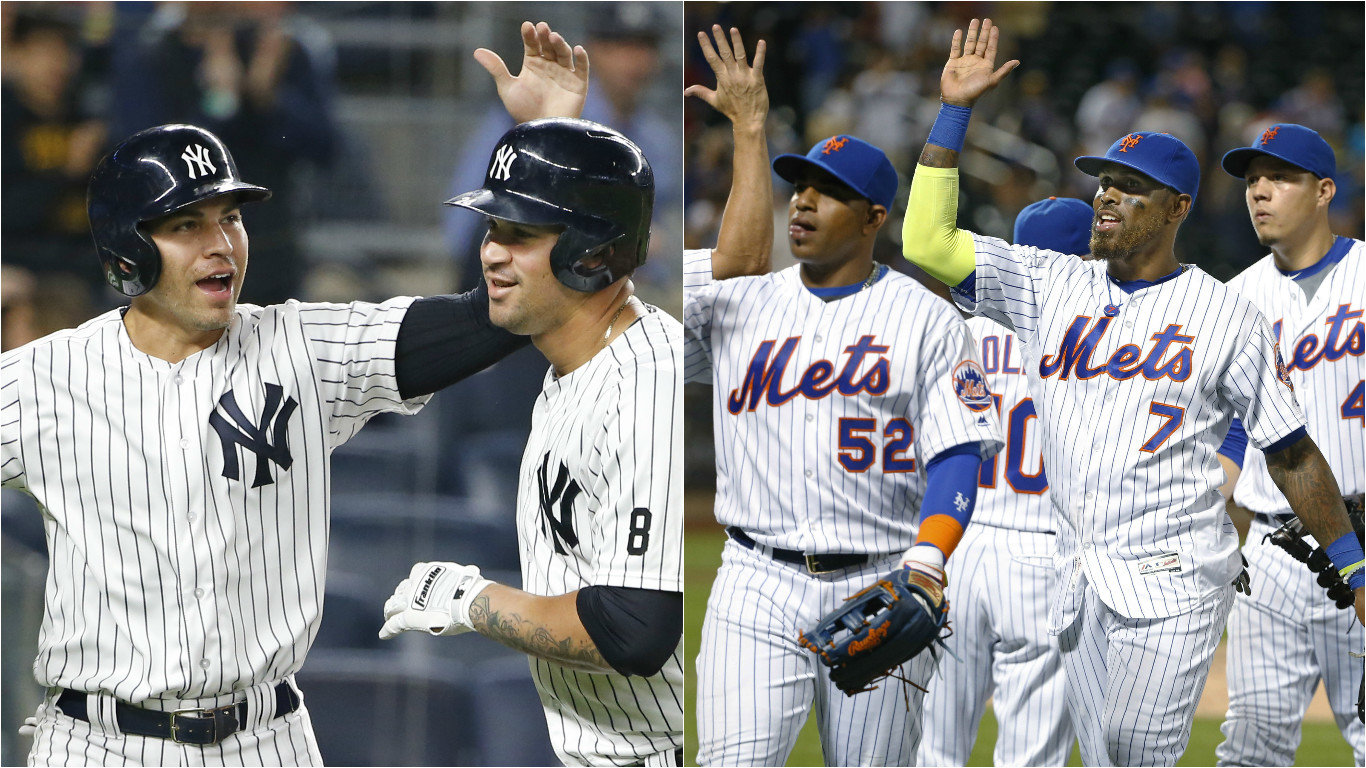 Citi Field and the New York Mets are just about ready to play host to the New York Yankees in the third game of this four-game Subway Series set. In the third game and the first game in Flushing, New York the Yankees will send Jaime Garcia to the mound to square off with Robert Gsellman of the Mets. The game will be played at 7:10 pm ET inside Citi Field in Queens and can be seen on the YES Network, ESPN's Wednesday Night Baseball and MLB TV. You can also follow along on the radio by tuning into WFAN with John Sterling and Suzyn Waldman.
Since we are on the subject I was asked on twitter in a DM who I would rather be stuck in traffic with in a cab in Manhattan…. Jessica Mendoza of ESPN or John Sterling of WFAN. I feel like there is no right answer here because I feel like this was meant to be insulting in a way but my answer is this, John Sterling. While I would love to hear about the stories and triumphs for women that Mendoza has endured I just feel like Sterling would have a lot more Yankees-related material that would interest me more as a fan of the team. No disrespect intended to either.
Follow us on Twitter by following @GreedyStripes and apparently send us DM's and get your answers read out loud on the blog. Also, enjoy the game. Go Yankees and to hell with the Mets!