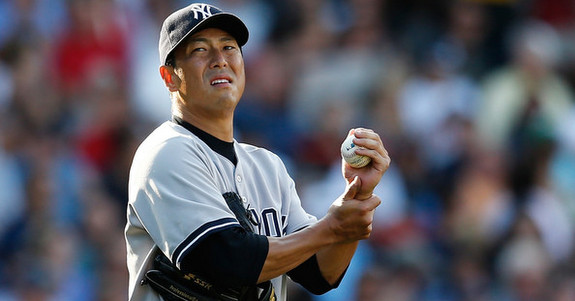 The New York Yankees and the Chicago White Sox face off in the second of a three game set at Yankees Stadium tonight. A couple of aces are the pitching match up with Hiroki Kuroda going for the Yankees against Chris Sale for the White Sox and it can be seen on the YES Network and MLB TV. Both starters are sporting an ERA under three points and are leading their respected pitching staffs.
Here is the Yankees lineup:
Brett Gardner CF
Derek Jeter DH
Robinson Cano 2B
Alfonso Soriano LF
Alex Rodriguez 3B
Vernon Wells RF
Mark Reynolds 1B
Eduardo Nunez SS
Chris Stewart C
Follow us on twitter by following @GreedyStripes. Get your Yankees tickets for this game and every Yankees game right here on The Greedy Pinstripes.