In Non Related news the Yankees have signed OF Kosuke Fukodome to a minor league deal as insurance for Brett Gardner. He will report to AAA Empire State Yankees.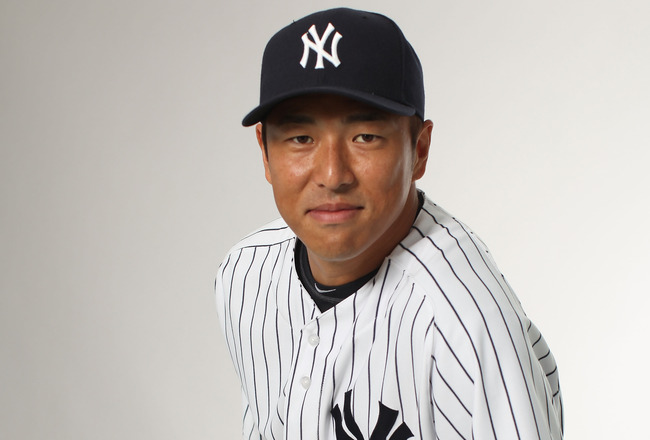 Welcome back from the break Yankees fans! The Yankees start a three game series tonight at the Stadium against Albert Pujols and the Los Angeles Angels of Orange County of Disney World of Anaheim , not to be confused with Los Angeles or even Oakland California. Anyway...
The Yankees will send Hiroki Kuroda to the mound to try and kick off the first half on the right foot. Opposing for the Angels will be CJ Wilson. The game will be televised at 7:05 pm ET on MY9 and MLB Network.
Lineups
Derek Jeter SS
Curtis Granderson CF
Alex Rodriguez 3B
Mark Teixeira 1B
Robinson Cano 2B
Nick Swisher RF
Andruw Jones LF
Russell Martin C
Jayson Nix DH
Go Yankees!!