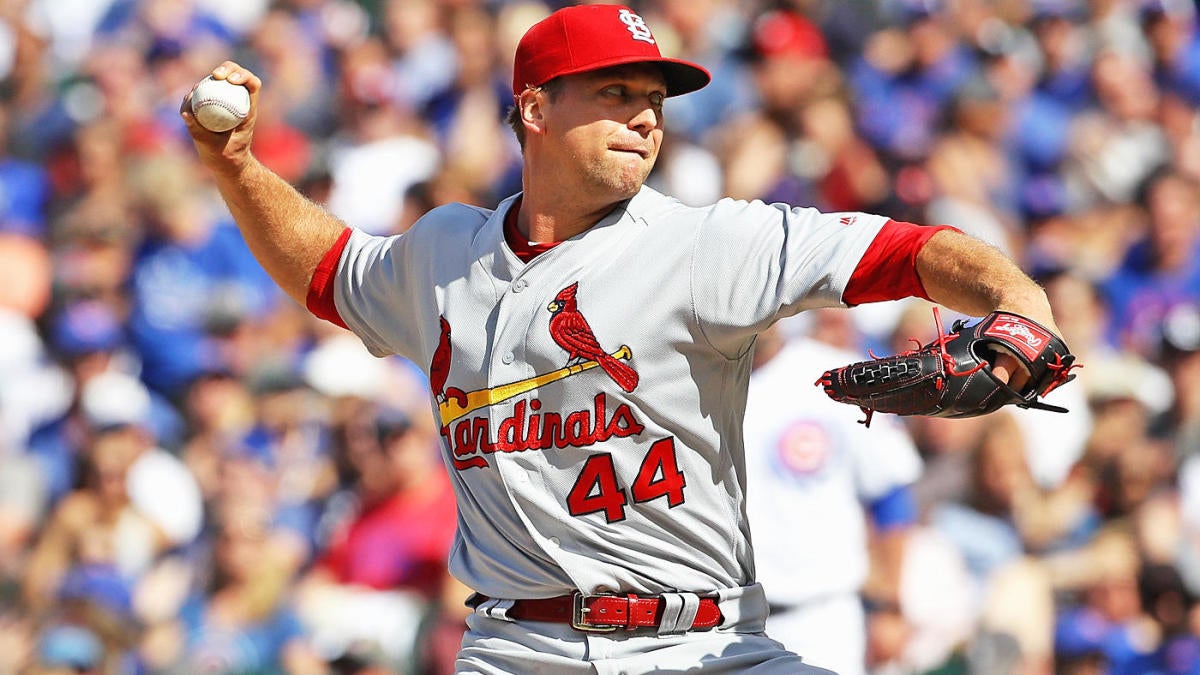 Let me be clear and let me be as frank as possible, my entire focus is here on the 2018 team. I am in no way conceding the playoffs, or even the division, and in no way am I counting against or rooting against my team, yes this is MY team in my heart and in my mind, here in 2018. Just because I am "all-in" on 2018 doesn't mean that this has to be Yankees General Manager Brian Cashman's only focus though. His focus should be on this season and beyond, and the beyond part of that statement may begin with Trevor Rosenthal and his pitching showcase that he will put on this October.
Rosenthal has decided to sit out the 2018 season after undergoing Tommy John surgery in late August of 2017 with his eyes on a return to the Majors in 2019. While some pitchers, Nathan Eovaldi and Michael Pineda for a couple Yankees-related examples, have decided to sign modest two-year deals while still rehabbing from the ulnar collateral ligament replacement surgery, others, Greg Holland for example, have decided to simply sit out the season in hopes of getting a larger contract when they are physically able to pitch again. It is risky, but it is sometimes a risk worth taking if you look at it from a simple financial outlook. Eovaldi signed a two-year deal with the Tampa Bay Rays after being released from the New York Yankees worth $4 million total, $2 million in each season now that the team option was picked up by the club this season. Meanwhile, Holland signed a one-year deal worth $7 million with a load of incentives and a vesting player option which, unless they have changed math since I have been in school, is at least $3 million more than Eovaldi will receive, and Eovaldi is a starting pitcher throwing 100-200 innings a season while Holland is a reliever that will likely throw less than 80 IP here in 2018.
Rosenthal will have youth on his side if and when he decides on a new home for the 2019 season as he was just 27-years old when he underwent the surgery and will be still just 29-years old when the 2019 season begins. If Rosenthal shows that he is healthy in October when he has his showcase and can replicate his 2017 success that saw the right-hander toughing 98 – 99 MPH with a 15.9% swinging-strike rate he would be a welcomed addition to any club, especially to a Yankees club that is presumably losing David Robertson to free agency.
Rosenthal will not likely sign a deal with a club to be their closer, so he could be the perfect and the most economical fit for the Yankees aside from calling up another young and talented arm from their farm system. It all depends on the health of his right elbow and how his showcase looks in October. I am not looking ahead too far right now, but Brian Cashman certainly should. Maybe he can even get a brownie point or two from Hal Steinbrenner if he books his flight now and saves the organization some money, money that could be then filtered to Rosenthal and back into the on-the-field product. Stay tuned.