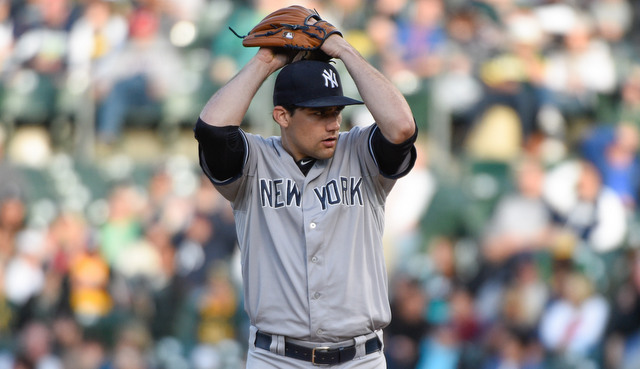 The New York Yankees and the Baltimore Orioles will face off head-to-head tonight in a big series for both clubs, as big as can be in July anyway. The Orioles and the Yankees are battling the other three teams in the American League East Division for supremacy in a race that could go down to the final weekend of the series. First thing is first though as the Yankees send Nathan Eovaldi to the mound tonight looking for his 10th win while Wei-Yin Chen looks to keep Eovaldi at nine wins for the Orioles. The game will be played at 7:05 pm ET and can be seen on the YES Network, MLB Network and MLB TV.
The Yankees have two more games in the Bronx this week before the team starts an extended road trip. By clicking the Yankees Tickets link at the top of the site you can help support the blog and support the home team inside Yankee Stadium. You can also support both the blog and the team on twitter by giving @GreedyStripes a follow.
Eovaldi has been nicknamed "The Revolver" by some of the site while others never would have guessed he would have won 10 games all season, let alone in mid-July. Let's see if he can get that 10th win and help the Yankees get another game cushion in the division. Go Yankees!