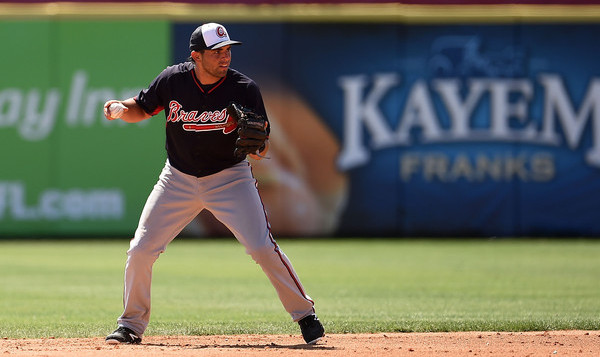 The New York Yankees reportedly have interest in the top prospect in the Atlanta Braves system, Jose Peraza. Peraza is playing second base only because he is blocked by current Braves shortstop Andrelton Simmons and is a natural shortstop by trade and is only 20 years old playing in Triple-A Gwinnett.
The Yankees have informed the Braves GM John Hart that they have interest in Peraza and have sent scouts to watch him play this season in Atlanta. Peraza hit .339/.364/.441 with 20 doubles, 11 triples, two home runs and 60 stolen bases last season but is only out to a .214 average this season in 28 at bats.
Peraza is 6' 0" and right handed with an above average bat, above average defense and a more than adequate arm for his age. New York will reportedly not give up top prospect Luis Severino in any sort of deal but instead Gary Sanchez may be the center piece coming from the Yankees along with another player.