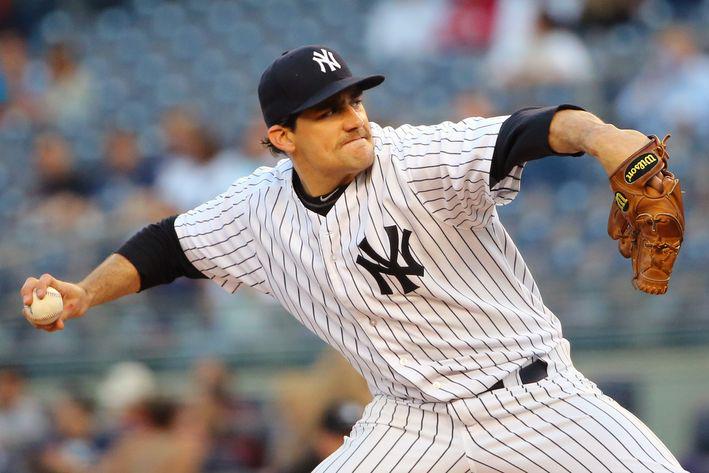 The YES Network and Lou DiPietro is at it again with another exit interview with a member of the New York Yankees, Nathan Eovaldi. C
LICK HERE
to see the entire interview and to give Mr. DiPietro, a friend of the Greedy Pinstripes blog, and the YES Network some views. See below for a short excerpt from the original article. Enjoy and thank you.
The New York Yankees' 2015 season ended at Yankee Stadium Tuesday night, thanks to a 3-0 loss to the Houston Astros in the American League Wild Card Game.
Following the game, many Yankees players, coaches, and officials were in a reflective mood, beginning both the look back on this year and the look ahead to 2016 - so much so that the YESNetwork.com team was able to conduct a series of "exit interviews" on the subjects.
Here now is the brief exit interview with a Yankees hurler who was unable to pitch in the Wild Card Game, RHP Nathan Eovaldi.
Q. First off, how is your arm feeling?

EOVALDI: I feel good. I feel like my arm is healthy and I'm ready to go, but now it's just time to relax a little heading into the offseason and give it plenty of time to rest up so I'm healthy for next year.

Q. How difficult was it to have to watch the push for the postseason and then the final game?

EOVALDI: It's tough, especially because this last month is what it comes down to. You want to finish the season strong, so it's disappointing I got hurt when I did and wasn't able to help the team.