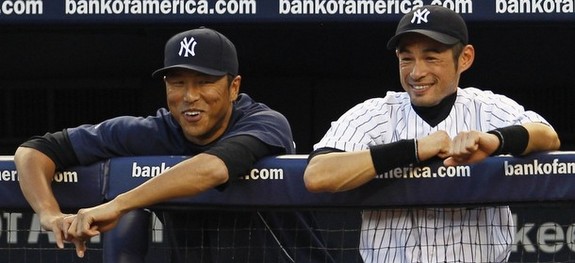 The New York Yankees and the Oakland Athletics will play in the middle game of the three game set these two teams will play at Oakland County Coliseum this weekend. The Yankees will send Hiroki Kuroda to the mound looking to keep his good month of June going against Scott Kazmir for the A's. The game will be played at 10:05 pm ET and can be seen on the YES Network, MLB Network, MLB TV, and WFAN.
Don't forget to grab your Yankees tickets for tonight, this weekend, or any game this season home or away RIGHT HERE on the blog.
If you're not at the game live then join us and talk on Twitter by following @GreedyStripes or find us on Facebook. We also have the comments section open on the site that is free to join and free to chat with 24 hours a day.
Enjoy the game Yankees family and try and enjoy the rest of your weekend. By the time this game is over it will be Father's Day.