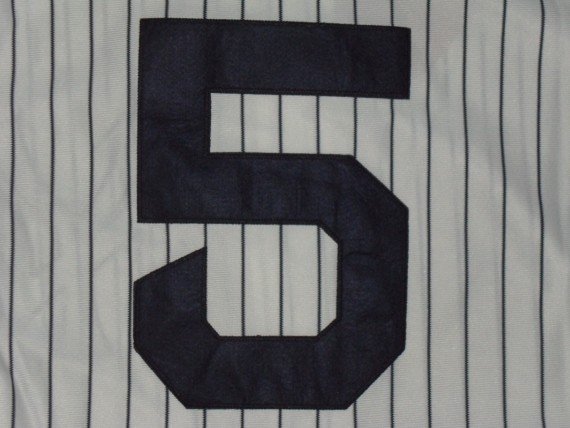 Anyone who is a Yankees fan and has been paying attention knows that the New York Yankees are trying to trade AJ Burnett to 4 teams, namely the Pittsburgh Pirates. The latest via Buster Olney on twitter has said that the Pirates are willing to pay $13-$15 million dollars and include two non roster players (prospects). The Yankees are not blown away by either of the prospects included but I think in the end they got close enough to their "50/50 split" on AJ's remaining salary so I see us giving in and the deal getting done some time this week. Now that everyone is up to date with the news let us do what blogs do best... speculate.
The competition for the 5th starter spot would essentially fall down to Freddy Garcia vs Phil Hughes. Last season we got way more then what we could have ever wanted or expected out of Freddy Garcia. 25 starts, 12 wins, 146 innings pitched, striking out just enough, not walking many, leaving runners on, and having a positive WAR. All this on a minor league deal. Surprisingly , according to
Fan Graphs
, Bill James and all their predictors are expecting a lot of the same from Freddy Garcia in 2012, minus the wins. Wait.... what? He does not miss many bats at all and eventually the "junk baller" and soft throwing has to catch up with him, especially in the AL East... right?
Maybe this is why he pitched so bad last season...
Look, we all know that Phil Hughes had a terrible 2011. We all know that he came to Spring Training apparently out of shape and eventually he went to the DL with the phantom "dead arm" injury. 74 major league innings, 14 starts, 5 wins (and losses), an anomaly in my opinion of a 5 point K/9 ratio which was crazy low to his career norms, not to mention his FIP was more then a run lower then his ERA was (which is encouraging for those who do not understand sabermetrics), and still managed to almost make a full point in WAR. Nobody on
Fan Graphs
is expecting much out of Phil Hughes in 2012 either, which I cannot blame anyone for thinking so.
We all know that this is going to be a make or break season for Phil Hughes, while Freddy Garcia is just trying to elongate his career. There are many things you have to consider when making such a decision. First and foremost, what is best for the team? If we're getting an in shape Phil Hughes , much like the 2010 version, with a fire lit under his seat... then it is Phil Hughes. Secondly you have to consider what is best for the long term? Again, Phil Hughes. Phil can continue to increase his innings while being young and under team control for a while. Freddy Garcia is a stop gap and if Brian Cashman knew we was going to trade for Pineda and sign Kuroda then Garcia would not be a Yankee right now in my opinion. You also have to consider the player, the players morale, the clubhouse, etc. Freddy Garcia has been very open in the fact that he actually wants to and prefers to play for the Yankees. He also said, granted last season while on a minor league deal and not his major league deal he possesses today, that he would be willing to pitch out of the Yankees bullpen. Sounds like we have a perfect back up and fall back plan if Hughes faltered.
If you are asking me right now my 5th starter is Phil Hughes. The potential is there and the risk and reward is there. This is not 2011 where we have question marks in the rotation and we're trying to bandaid a rotation together. We have a pretty impressive top 4 in Sabathia, Pineda, Kuroda, and Nova. We can afford to take a chance on Phil Hughes in the 5th spot and hopefully strike lightning in a bottle. If he falters he can take his bullpen experience to the pen and we can get the "rock" that is Garcia in the 5th spot. Sounds like a win-win situation and those are always good positions to be in...