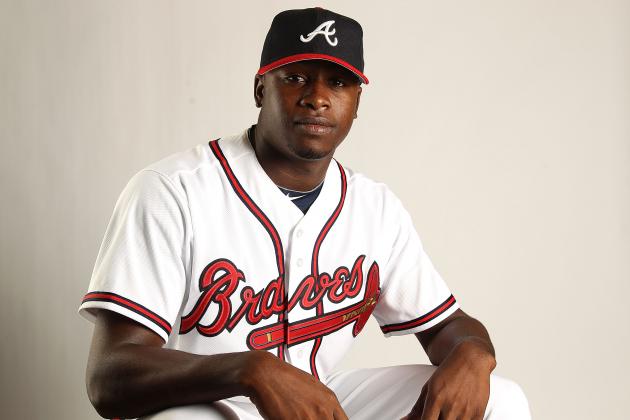 The Atlanta Braves have shaken up the National League East pecking order a little this week when they traded second baseman Tommy La Stella for RHP and former Atlanta Brave and New York Yankee Arodys Vizcaino. The team then traded away homegrown talent and local boy Jason Heyward to the St. Louis Cardinals along with RHP Jordan Walden for RHP Shelby Miller and a highly regarded pitching prospect. Maybe I have become accustomed to expecting to win every season and I am losing my understanding on what it's like to be in a smaller market with a smaller payroll but this sounds like a rebuild to me. This sounds at least like a rebuild on the fly anyway.
Pitching reigns supreme right now in that division and the Braves have lost, at least for now, Ervin Santana to free agency along with Brandon Beachy and Kris Medlen to Tommy John surgery so I understand the need for pitching. At what cost does the pitching get too heavily relied on? Ask the 2014 Yankees who had a great pitching staff, injuries and all, and an even better bullpen but lost far too many 1-0 type games because of an inadequate offense. The Braves offense was already suspect with Heyward and La Stella so I can only imagine what Atlanta will be like without them.
I understand that it's only November, 19 and there is a ways to go in this offseason but you have to wonder what new GM John Hart is thinking. Atlanta does not have a second base prospect less than a year away and the market for middle infielders is barren so why does a team trade away a guy with five years left of team control at what is becoming a premium position? Also one would think the Braves have a lot better chance at re-signing Heyward after 2015 then they do Justin Upton who is also a free agent at season's end so why not trade Upton? The return is bigger and better and it still opens a position up for Evan Gattis.
I don't think the Braves are done dealing soon to be free agents for controllable players and I think Upton and Gattis may be next because if it looks like a rebuild and smells like a rebuild and walks like a rebuild, it's a rebuild.