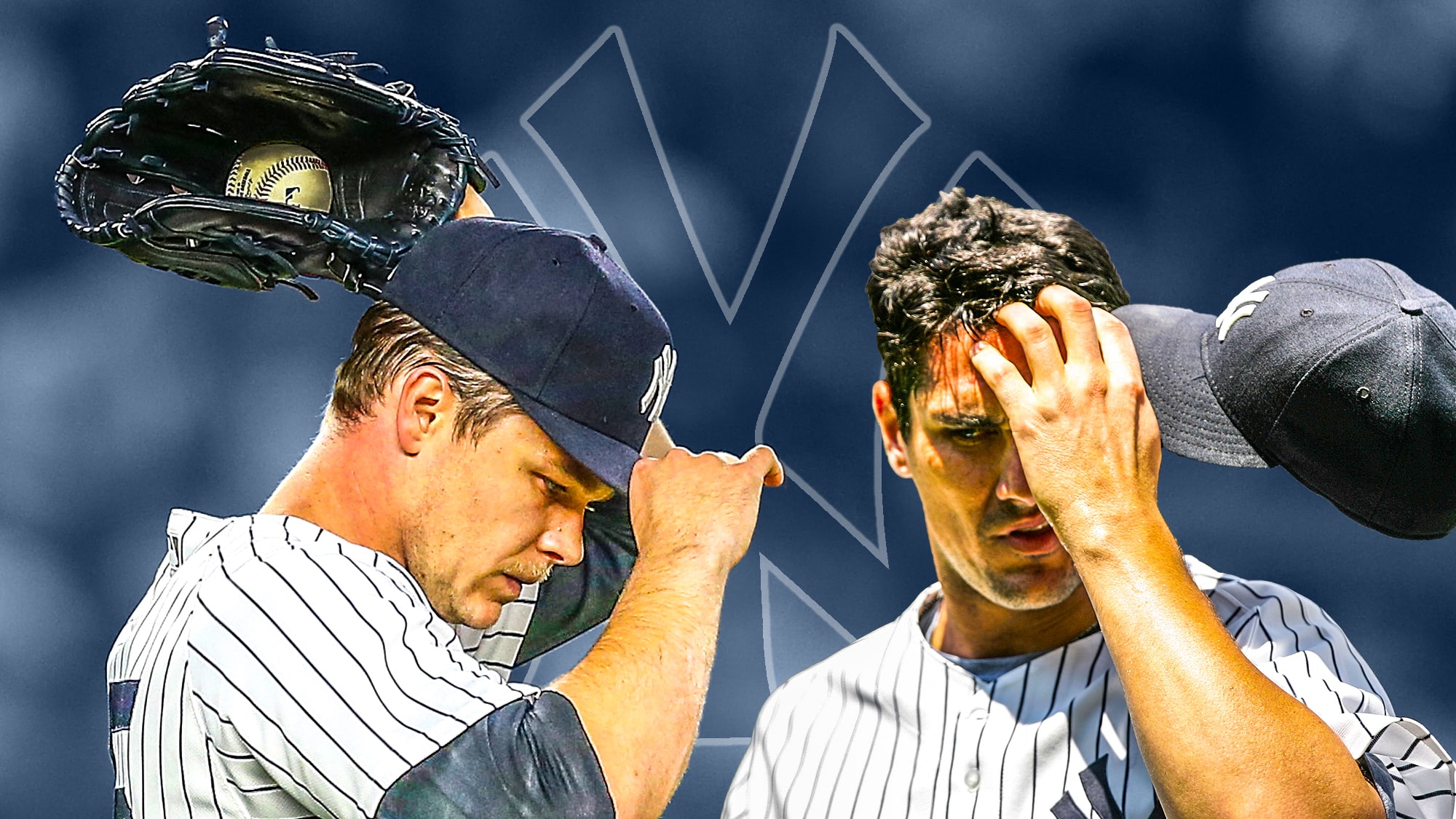 It does not feel ethical to basically crap on a pitcher that is scheduled to make the start for your team this week, but I never claimed to be ethical, or even all that nice. With the well-documented struggles of Sonny Gray within a Yankees uniform I wanted to think outside the box a bit and come up with a way for the Yankees to rid themselves of this disaster waiting to happen, but within reason. You have to remember that to get something you have to give up something, so with that in mind the New York Yankees should be looking at a "your reclamation project for ours" when searching for a potential trading partner for the former Oakland A's right-hander. Luckily for you, and for Brian Cashman who clearly reads my work, I have included a few potential trade partners and targets for everyone to mull over and work through.
Keep in mind that not all of these trade proposals are necessarily considered to be a one-for-one swap, prospects can be added on either side to make the deal work as these are just the basics and the frameworks for a deal. That is especially the case with our first potential trade partner, the Atlanta Braves. Atlanta is slumping and may not be in first place in the National League East by the time the All-Star break comes around, and a lot of that comes down to their starting pitching. It just hasn't been great, especially the right-arm that the team expected to be their ace in Julio Teheran. Teheran has well-documented struggles at home inside either Turner Field or SunTrust Park and a change of scenery for the young righty may make sense for a team streaking towards the postseason maybe a year-or-two before they had planned. Teheran makes sense for the Yankees because Gray has more than the 2018 season of team control as he is signed through the 2019 season before hitting free agency in 2020, much like Teheran who is signed through 2019 with a team option for the 2020 season worth $12 million with a $1 million buyout. Teheran is making $8,166, 667 this season, which the Yankees would be on the hook for a prorated version of that, while Gray is slated to make $6.5 million this season in arbitration. The production matches for the two pitchers to be an even swap, the money is close enough for New York to stay under the luxury tax threshold, and both pitchers could do with a change of scenery. Obviously, the Yankees would have to add something to sweeten the pot for Atlanta, but probably not as much as you would think.
Both are different pitchers at home and on the road, which can be seen below thanks to Baseball Reference:
Teheran's Home/Away Splits:
Gray's Home/Away Splits:
What would the Braves need to sweeten the deal? That I am not sure of, but with the imminent (in my opinion) addition of Justus Sheffield to the 40-man roster and the big-league club a la Luis Severino in 2015 I could see the Yankees including Chance Adams or Jonathan Loaisiga (as a player to be named later since he is injured) to accomplish the deal. I'm no expert on the needs of the Atlanta Braves despite living here, but I think that's at least the start and the framework of a potential deal.
If Teheran's fly ball rate scares you, which honestly it does me too… but we are talking about a replacement for Sonny Gray and not necessarily a second ace to pair with Luis Severino, then what about another reclamation project in Marcus Stroman? This trade proposal may be really reaching for the stars, but every deal that Brian Cashman does not ask for is a certain "no." Stroman has struggled mightily this season, as have his Blue Jays who will undoubtedly be sellers at the trade deadline this season, leaving you to wonder if they would take on Gray for Stroman plus whatever prospects or players are needed. Stroman is a New York native that has always had a flare for the dramatics and the big stage, while Gray seems like the polar opposite of that making a deal make sense at least on paper. Again, the Blue Jays would potentially have a year-and-a-half of Gray's services while giving up Stroman right before he gets expensive via arbitration. Clearly, the Yankees would have to really sweeten the pot and bank on Stroman turning around his 1-6 record, his -0.7 WAR, and his 1.574 WHIP, but not by much. Gray has posted a -0.6 WAR, a 1.571 WHIP and a 5-7 record that matches his "deer in the headlights" look every time he takes the mound in the Bronx. If the Yankees were to pull this off they would potentially grab an extra year of team control with Stroman as opposed to Gray while also saving a few bucks after a down season for the Toronto right-hander via the arbitration process.
The only hiccup in a Stroman for Gray potential deal would be if the Blue Jays do not think they can compete in 2019, making the need for Gray a moot point. The Yankees have made these types of "your trash for ours" type deals before under Brian Cashman, remember the Esteban Loaiza for Jose Contreras trade with the Chicago White Sox for an example, and it is not out of the realm of possibilities for it to happen again here with Sonny Gray. If Gray struggles again this week with the worst team in Major League Baseball you can believe that, especially after reading this, Brian Cashman will be on the phone trying to make a deal with either Atlanta or Toronto.
Oh, and Cashman. Just because I had this idea for you it doesn't mean you get to contact Theo Epstein and take Yu Darvish off his hands. No. Hell no. Thank you in advance.