The Yankees are planning on making some moves this offseason after failing to make the playoffs for only the second time in 20 years. For the last few years we've heard how they're trying to cut their payroll to $189 million to get under the luxury tax, but in order to compete next year, it is clear that they have to very aggressive this winter.
Currently, the 2014 team's payroll is at $96.4 million (could be $25 million lower if Alex Rodriguez is suspended). However, much of that money is invested in three or four players. With a certain second baseman along with other top free agents this offseason asking for high pay, it may be better for the Yankees to pursue other, cheaper options to put a team together in the fashion of the Red Sox. Here are four players the Yankees should consider if they decide not to go crazy.
1. Second base: Omar Infante instead of Robinson Cano
Cano is by far the best second baseman in baseball and it isn't even close. It will be completely impossible for the Yankees to replace his .300+ average, 25+ HRs, 100+ RBIs, and ~.900 OPS that he is good for every year. However, with his asking price at about $300 million, it may be wise for them to let him walk. So then they to get creative to get a replacement, and nobody is as good as Cano. Omar Infante has had a relatively quiet career, having two spots with the Tigers while playing a few years in Atlanta and two with the Marlins. Since 2009, he's pretty much been league average offensively, but did managed to hit .318 with a 113 OPS+ this year. He plays a sound second base, with a positive UZR/150 in the last few years. He is not Robinson Cano, nobody is, but he will be significantly cheaper, as he made just $4 million in the last two years. He's only a year older than Cano, and he's projected by
FanGraphs
to get a three year deal worth $27.5 million. That may be more worth pursuing than giving in to Cano's demands.
2. Catcher: A.J. Pierzynski instead of Brian McCann
The Yankees are desperate for stability behind the plate, as their catcher situation's (mostly journeyman Chris Stewart and rookie Austin Romine) combined offensive production was in the bottom five in the majors. Brian McCann is an easy answer; he's been one of the best in the game for the last eight seasons. However, he too is looking for a big pay day, possibly one that'll get him $80-$100 million. It could be a huge risk, and the Texas Rangers are also after him, so the Yankees could look elsewhere on the market.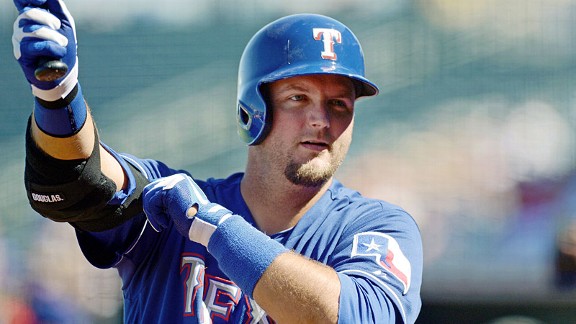 A.J. Pierzynski is a guy the Yankees could look at if they don't pursue McCann. After a career season in Chicago in 2012, the 37 year-old only got one year for $7.5 million from Texas. He put up decent numbers closer to his career norms this year; 17 HR, 70 RBI, amd a .722 OPS. He threw out basestealers at a much higher rate than McCann (33% vs 24%). A one year deal is possible, and a two year deal isn't too bad even for a guy in his late 30s, especially if they decide to go cheap at catcher.
3. Outfield: Corey Hart over Carlos Beltran, Jacoby Ellsbury, and Shin-Soo Choo
The three big free agents in the outfield this offseason are all looking for big pay days, but all could end up on the wrong side of 30 very soon. Carlos Beltran, once again associated with the New York Yankees on the rumor mill, has manged to stay healthy in each of the last three years and has been productive, but it would be a mistake to give a to-be 37 year-old with knee problems a two year deal, especially since his defensive skills have declined sharply.
Shin-Soo Choo would bring an excellent batting eye to the top of the Yankee order but his defensive skills are also getting worse and he's slowly becoming a platoon player (.612 OPS vs LHP this year). Jacoby Ellsbury is potentially an MVP candidate and top five-tool talent, but his injury history is a red flag for a player who's primary skill (speed) hardly ever beats the age curve. He could be the next Carl Crawford.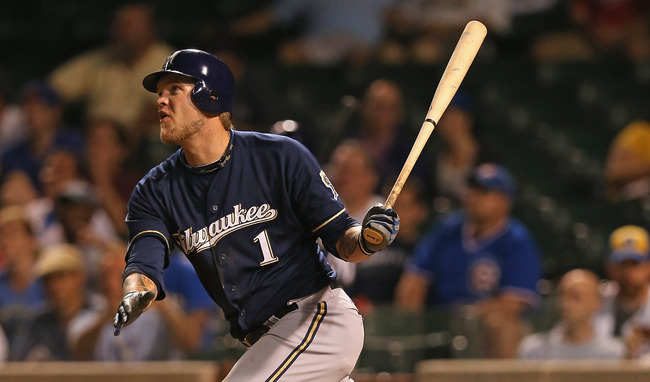 Enter Corey Hart. Over his previous three seasons, he's averaged close to 30 HR and a .857 OPS while totaling close to 10 wins in that span. You'd think he too would be up for a raise, but he missed all of 2013 with surgeries on both knees. This will easily knock down his value by a lot, making him cheap for the Yankees to pick up. When healthy, the guy can hit, especially LHP (career .896 OPS against southpaws). He's a decent outfielder and can also play a little first-base. When you compare what Ellsbury, Choo, and Beltran will get, a one year deal for Hart has a great chance of becoming an absolute steal.
4. Pitcher: Josh Johnson over Matt Garza, Ubaldo Jimenez, and Ricky Nolasco
The top three pitchers of this offseason (other than Masahiro Tanaka) come with plenty of risk. Ricky Nolasco and Matt Garza have been around; solid, middle of the order pitchers who aren't exactly overpowering but give you innings. But that's just it. They're really just middle of the rotation caliber starts, probably
not worth the $50-$60 million they're projected to get.
Ubaldo Jimenez is an interesting case. He has some of the best potential stuff in the game and showed it in the first half of 2010 with a 15-1 record and a 2.20 ERA. After that, he struggled in the years to follow. Only this year did he get back to his capability, as he finished the season with a 2.40 ERA and 131 strikeouts in his last 120 innings (20 starts). Jimenez isn't asking for as much as Nolasco or Garza, but he seems to be a higher risk. High risk, high reward.
A safer option is Josh Johnson. Like Jimenez, he was once budding into one of the game's best pitchers three years ago, but injuries have derailed him. He strikes out a lot of guys and has good control. Yeah, he was pretty brutal with the Blue Jays this year but he was limited to just 81 innings due to a series of injuries to his arm. He gave up home runs at a 18.5% clip, much higher than his career norm. A 3.58 xFIP suggests a rebound could be in the works for Johnson in 2014 if he's healthy. With his injury history, he will be much cheaper than the three I already mentioned (and I don't even want to mention Ervin Santana. He's got red flags all over him). Johnson could be a perfect #2 or #3 in the Yankees rotation.
Brandon Mauk is a contributer to
The Greedy Pinstripes
. You can follow him on Twitter @B_Mauk