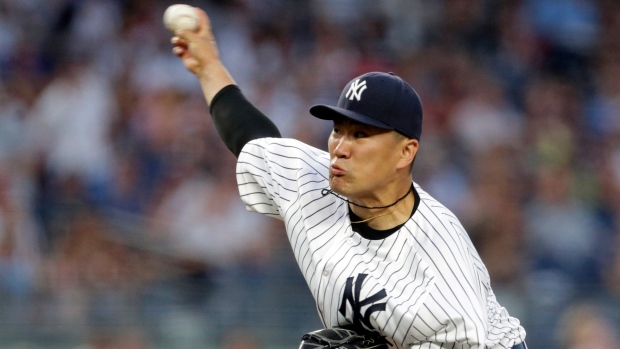 Interleague Play time. Game time. Tanaka Time. It's time! It is time for the New York Yankees to play host to the San Francisco Giants in the first of a three game set here this weekend in the Bronx. In the first matchup of the weekend the Yankees will send Masahiro Tanaka to the mound on regular rest to face off against the ace for the Giants in Madison Bumgarner. The game will be played at 7:05 pm ET inside Yankee Stadium and can be seen on the YES Network and MLB TV.
See Jeff Samardzija back in the Bronx tomorrow and the NL starter in the All-Star Game Johnny Cueto on Sunday in the Bronx live by clicking the Yankees Tickets link at the top of the blog. Also be sure to look the part and grab a TGP T-Shirt by clicking that section at the top of the blog as well. There are more than just the showcased Jacoby Ellsbury milk carton shirt that immediately pops up so give the site a look around.
Follow along during this game and every game this season either by liking us on Facebook or by giving us a follow on Twitter by following @GreedyStripes. Tanaka vs. Bumgarner. This one will either be really, really fun or really, really frustrating. Stay tuned to find out which one. Go Yankees!