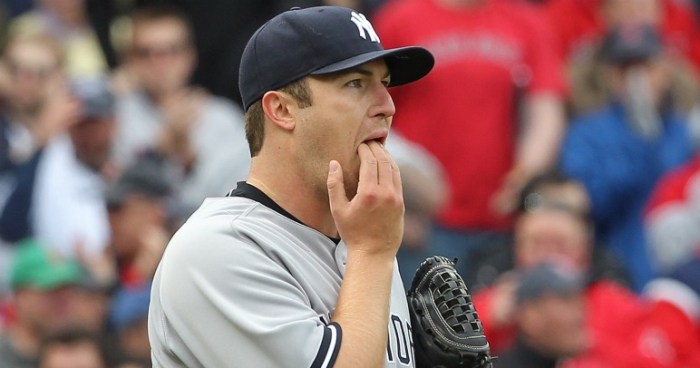 Even though the Yankees starting pitcher Phil Hughes posted an atrocious 4-14 record in 2013 the right hander is still in line to receive at least a two year deal this year in free agency. If Hughes only received a two year deal he would still be under 30 years old and would have two seasons outside of home run friendly Yankee Stadium and the high pressure of New York to improve his stock.
The New York Mets were interested in Hughes on a one year deal so logical thinking would say that they are out. The Minnesota Twins just locked up Ricky Nolasco and are now expecting to make Hughes their number one target after announcing a need for two veteran starting pitchers in free agency this season. The Angels, Mariners, and Royals are also said to be interested in Hughes.
With the lack of starting pitching on the market mixed in with Hughes age and durability he should at least be able to land a two year deal this year.