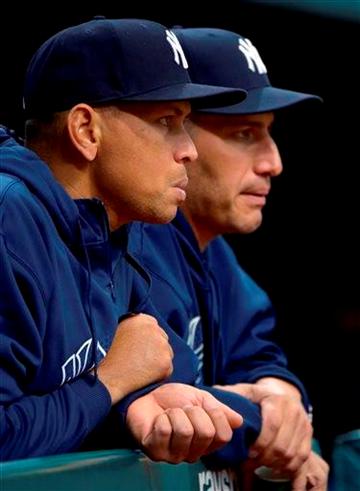 ESPN had a panel of Insiders judging all 30 MLB teams based on things like big league talent, minor league talent, finances, management, and roster flexibility and the Yankees ranked 11th in the league. The Cardinals led the way with an 86.9 score out of a possible 100 with the Boston Red Sox finishing second with an 84.3. The Yankees came in around the middle of the pack with a 53.8 score which is down from 5th last year when they had a 65.9 score and is two years removed from a second place finish with a 79.6 score.
The Yankees are obviously hurt by their lack of high end prospects in the upper levels of the farm system. The aging veteran core of Alex Rodriguez, Derek Jeter, Mark Teixeira, etc along with the impending retirement of the likes of Mariano Rivera and Andy Pettitte. The years of the Yankees owning the financial department are over with a second place finish this season to, who else, the Los Angeles Dodgers.
Just as an FYI, and I apologize in advance to all the Brewers fans, but the Milwaukee Brewers finished in last place with a 14.3 score. Can you say ouch?