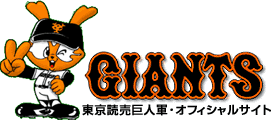 The Pete Rose of the Japanese baseball league and the Shoeless Joe Jackson of the Japanese World Series is about to be exposed. I am exaggerating a bit to set the tone but a gambling scandal has hit Japanese professional baseball, and probably at the worst possible time. Japan's version of the World Series is set to begin but it will not begin before Nippon Professional Baseball can announce that two more pitchers from the Yomiuri Giants bet on professional baseball games.
This is the worst possible time not only for the NPB but for baseball as a whole as the sport is still actively trying to get back into the Olympics. Two weeks ago, and this hasn't been talked about much for whatever reason, Yomiuri Giants pitcher Satoshi Fukuda was caught betting on games involving his team as well as Major League Baseball games. Betting on games and fixing games are two different stories, and there is no evidence that Fukuda fixed games whatsoever, but neither scenario is going to help the NPB or baseball as a whole.
Shoki Kasahar and Ryuya Matsumoto have admitted to betting on baseball but deny any fixing of games, both are also members of the Yomiuri Giants. All three men, who have bet on anything from NPB games to High School games to MLB games, have given the sport the black eye and will now carry the weight of the sport if baseball, which has been out of the Olympics since 2008, does not return to the Olympic Games in 2020 when they head out to Tokyo.