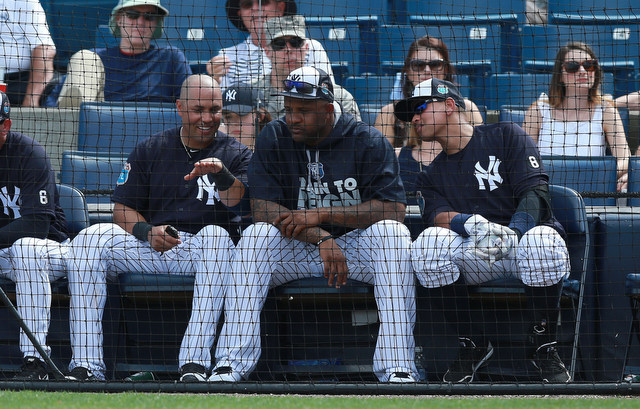 So what happened today down at Yankees spring training camp? Let's get caught up!
Apparently I missed this yesterday, and I apologize for that, when Vicente Campos was optioned from Yankees spring camp back to High-A Tampa. This comes as no surprise since Campos was a long shot to make the Yankees roster, especially after the team announced that he would be converted and tried as a starting pitcher rather than a relief pitcher after undergoing a Tommy John surgery.
The New York Yankees and the Boston Red Sox are currently airing on MLB Network with David Price going for Boston, although he may be out of the game by the time you read this, and Ivan Nova, see Price, facing off head-to-head.