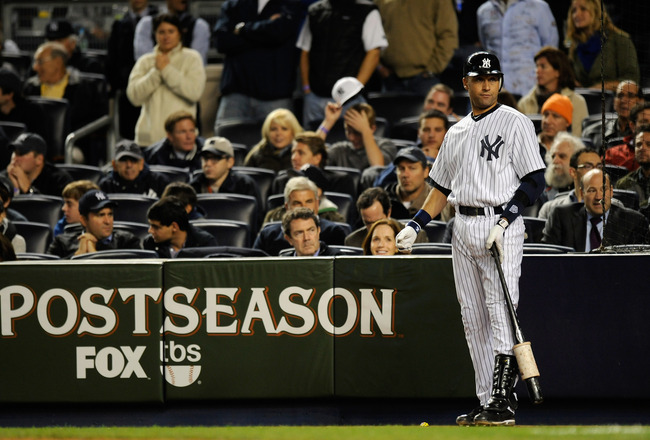 With the Yankees currently having seven starting pitchers, and only four needed to start in the playoffs, the Yankees have some tough decisions ahead of themselves to make. Adding another problem on top of the decision on who will be starting is who will even make the roster. I do not see a need in carrying 7 starting pitchers, I actually think we are a going for a little overkill with six starters, but Phelps is versatile and flexible as he has come out of the pen for most of the season. This makes one of our starters the odd man out for the post season and I think that man will be Freddy Garcia.
Obviously CC Sabathia is a lock. Andy Pettitte, barring health, and Hiroki Kuroda also seem to be locks. The decision comes down to Phil Hughes and Ivan Nova. Let's look at it statistically to make this decision maybe a little easier.
W/L
Nova - 12-7
Hughes - 16-13
ERA
Nova - 4.94
Hughes - 4.10
WHIP
Nova - 1.46
Hughes - 1.24
HR
Nova - 27
Hughes - 34
K's
Nova - 149
Hughes - 161
BB's
Nova - 54
Hughes - 44
GB%
Nova - 45.2%
Hughes - 32.6%
WAR
Nova - 1.6
Hughes - 1.8
As you can see, based on these key statistics, the 4th starter for the Yankees should be Phil Hughes. The home runs really do Phil Hughes in especially when pitching in Yankees Stadium but he has found a lot of confidence in his fastball lately and has really improved and gotten stronger as the season has gone on. Nova struggled for a big stretch this season before going on the DL with shoulder inflammation. Either way one of these too can and will help us get to the goal we're all looking for, an #untuck.
Visit The RAB Shop To Buy