The Yankees signed Mark Reynolds last night after the Cleveland Indians designated him for assignment last week and released him this week as predicted here on The Greedy Pinstripes.
Here is the article!
Mark Reynolds Released But Is He A Target?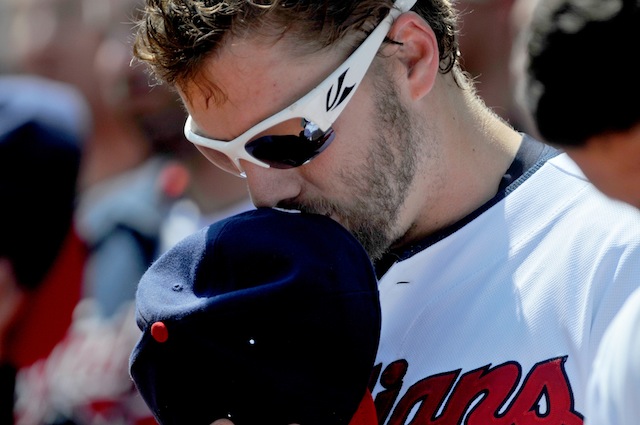 Mark Reynolds released by the Cleveland Indians but is it too late for the Yankees to care?
The Yankees have been looking for a right handed platoon power bat all season long to match with Lyle Overbay at first base and one has finally become available, but is it too late? I think for the first time in history a team released their team leading home run hitter when Reynolds was designated for assignment last week but now the fact that he has cleared waivers leaves me even more perplexed.
Reynolds is entering his age 30 season and would only require the team that signs him to pay his pro-rated league minimum salary which would be somewhere around $200,000. I understand that since May 1st Reynolds has a triple slash of .187/.287/.282 with seven home runs but has 15 home runs overall and would be a nice compliment to Overbay at first. His defense at both first and third base is pretty horrible but if the Yankees were still competing I think they could bypass that in search for offense.
With Texas winning their last 200 games out of 201, please sense the extreme exaggeration, I think it may be too little too late but you never know. What do you think? Should we make a run at Mark Reynolds for the rest of the 2013 season? Drop a comment in the comment box and let me know your thoughts.