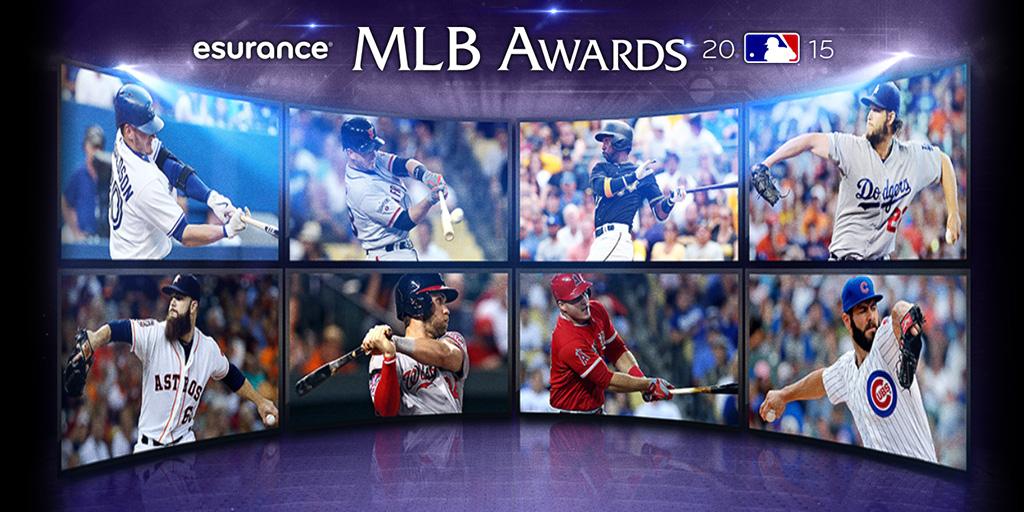 According to Major League Baseball there are 10 instances this season where the New York Yankees were considered to be award worthy. It's almost award season time, one more series stands between the players and a long offseason, and the Yankees are up for 10 awards. Should they win it and do they have a shot? Check them out below and decide for yourself.
The first Award is the Best Breakout Player where the Yankees Andrew Miller is nominated after his first full season as a closer in his career. Miller joins other hopefuls Chris Archer, Nolan Arenado, Jake Arrieta, Jeurys Familia and others.
Alex Rodriguez and Mark Teixeira are both up for Best Comeback Player after strong 2015 seasons for the New York Yankees. Teixeira spent most of 2014 injured and ineffective while Rodriguez was suspended for the entire season with a steroid suspension. ARod and Teixeira join Chris Davis, Prince Fielder, Matt Harvey, Ryan Madson and others in the running for the award.
Joe Girardi is up for best manager after leading the Yankees to the playoffs for the first time in three seasons. Other managers up for consideration are Jeff Bannister of the Texas Rangers and both World Series managers Terry Collins of the Mets and Ned Yost of the Royals.
Brian Cashman is also under consideration for the Best Executive of the Year in 2015 but will face stiff competition with Alex Anthopoulos of the Toronto Blue Jays, Sandy Alderson of the Mets, Theo Epstein of the Cubs, Andrew Friedman of the Dodgers and others.
The Yankees Twitter account, @Yankees, is actually up for the best social media account believe it or not. I can't get those guys to acknowledge I exist for anything but hey, they must be being social with someone to be up for the award.
Alex Rodriguez's 3,000th hit is under consideration for the Best Moment of 2015, Jimmy Fallon is up for Best Team Celebrity Fan for his fandom of the Yankees and so is a kid who stole a foul ball away from Carlos Beltran on September, 24 against the Chicago White Sox. John Sterling could win Best Call on the radio for Greg Bird's home run against the Toronto Blue Jays on September 22 in the finale of the potential award ceremonies for the Yankees.
CLICK HERE to vote.